Christy Taylor has battled through a distorted self image and weight loss yet found her valiant woman in which she shares in her new book, "Fighting Fat with Fearless Faith".
Be ready to rediscover your valiant woman within, the woman only God can create.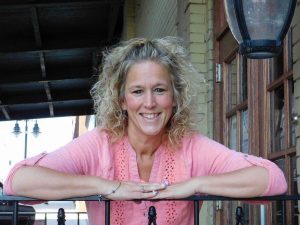 Christy Taylor: A wife of 21 years, and a mother of four children! Christy is an account manager for an engineering firm, a coach, and an author of her Valiant Woman Program, Fighting Fat with Fearless Faith.
"
I can do all things through Christ who strengthens me.

" ~ Philippians 4:13

Enjoy the multitude of topics discussed including self image, weight loss, shame and love! You'll discover many nuggets and hope to battle another day. You are worth it!
Married and Family Life
Account Manager
Typical Day
Travel
Obsession with weight
Purging
Bulimia
High school and Saltines
Anorexia
Laxatives
Oprah, God, and Conviction
Marriage
Pregnancy
Hating me!
Lifestyle Haha's
Hurt
Roller Coaster Ride
Movie Theaters
Boy Scout Camp
Crying Out
Surgery
Physical Nourishment
Spiritual Nourishment
The Path of Frustration
The Path of Fulfillment
The Motive
Weight Watchers
Change of Perspective
Head hunger vs. Stomach hunger
Eating at Restaurants
The HALT Method
Fruits of the Spirit
Discipline
Perseverance
Bounce
Combat Manuvers
What did you see in the mirror?
Denial
Shame
Flaws
Relationship with Christ
Faith
Fear
Untruth vs. Truth
Krispy Cremes
Transformation
Shadows
Self-image
Daughters and weight struggles
Love yourself
Embrace
Battle Buddies
Prep
BOLD
Battle Ready Program
"
You gotta bounce!

" ~ Christy Taylor

Quotes and statements within the interview:

"Everyday is an adventure."

"I would never wear shirts that would show my behind."
"I would track it in my diary and call it Mr. X."
"A friend of mine introduced me to those chocolate laxatives."
"In 2010, I was 276 pounds and I was a size 26."
"I really feared being disabled."
"I felt like a prisoner in my own body."
"My son came home from school saying he had stuck up for me because the kids were calling me an elephant."
"I thought I was having a heart attack.

"
"My spirit was crushed, my heart was broken and I needed the Lord to save me."
"I was missing my relationship with the Lord."
"I need to be spiritually nourished and faithfully fit."
"I went down the path of fulfillment."
"My body is not my own; it's God's temple."
"The one thing was Romans 12:1-2."
"We have an enemy after us."
"The most important thing I've learned over the past 6 years is that you have to bounce. You have to be resilient."
"I'm free from eating disorders."
"When I looked in the mirror, I only looked from the shoulders up."
"I didn't see love."
"I didn't see that I was perfect in His image."
"I was a Christian, but I wasn't walking it."
"You are not going to know who your Father is without reading His word, the Bible."
"Faith requires action."
"Sometimes we get paralyzed in our fears."
"The enemy attacks with untruth and fighting it with truths, which is God's word."
"Getting right with God."
"Keep pressing forward."
"See yourself as God sees you."
"God is your biggest weight-loss companion."
"God provides armor for us to fight this battle."
"Do you want to live a flourishing life or a languishing life."
What would you tell that woman?
You owe it to God.

This is His temple.

God has a purpose for your life.
What has your story gifted you?
"To be able to help provide other women hope."
Resources mentioned in the episode:
"One step at a time leads to miles of greatness!"
Ready to see if coaching and a mentorship is for you? It's time you TAKE A.I.M. ~ Action Ignites Motivation. This is FREE for you. Stop trying to do it by yourself. Invest in YOU! You are worth the time!!!
ANNOUNCEMENT: Ready to shine your light and tell your story. Please click on MY STRENGTH IS MY STORY. Here you can submit yourself to appear on the podcast or make recommendations as who you would like to hear. This is going to be a beautiful series!
Music by Mandisa – Overcomer
http://www.mandisaofficial.com
Cover Art by Jenny Hamson