Do you ever feel like your family is drifting apart? Rodney and Michelle Gage share how you can stop drifting and start living with greater intention. It's the family shift!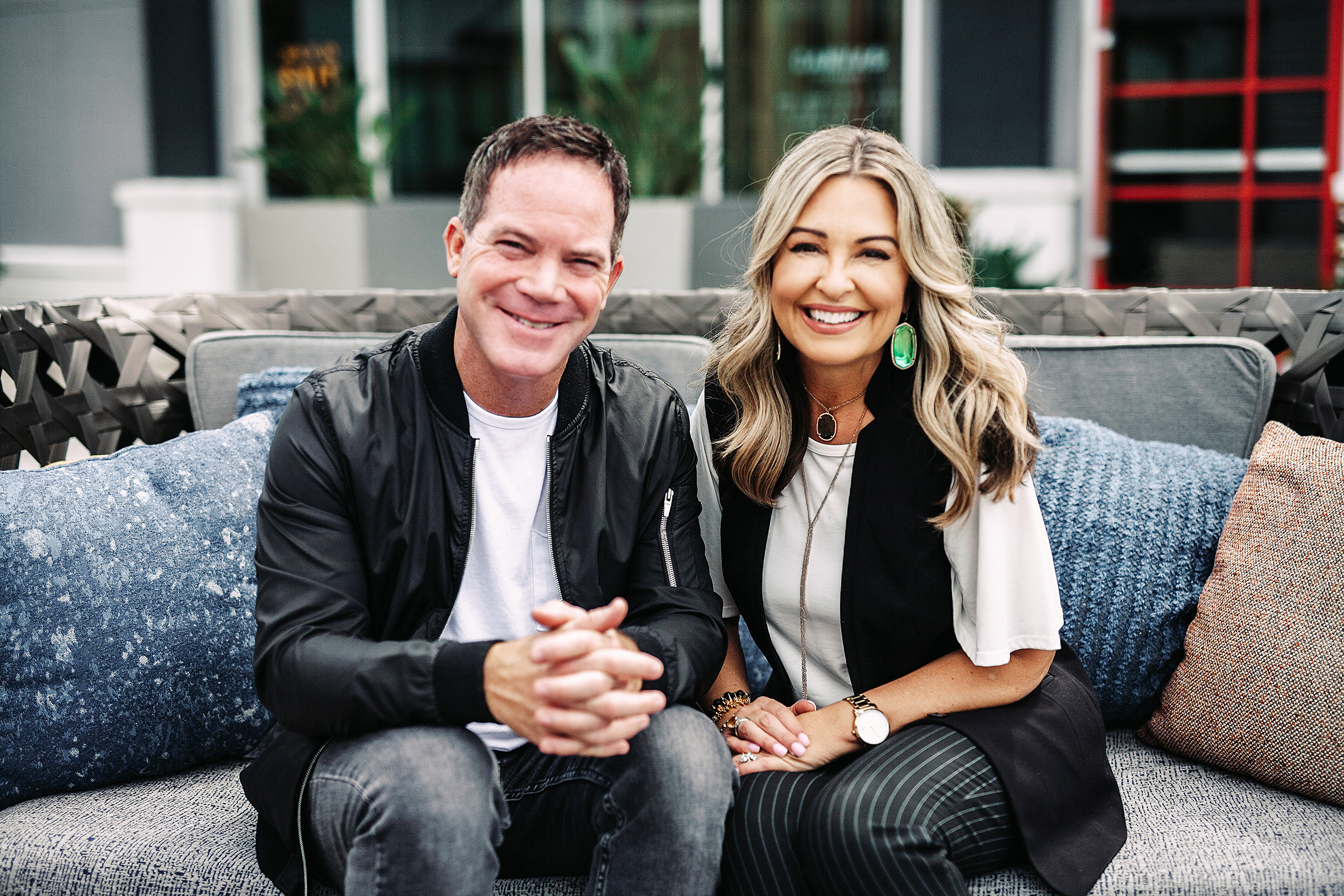 Rodney and Michelle Gage: They have been married for 28 years and have 3 adult children (two who are married and one in college).
Rodney and Michelle are the founding and lead pastors of ReThink Life Church in Orlando, Florida.
For over 25 years, they have devoted their lives to helping people live life on purpose through full-time ministry.
Rodney is a speaker and author of six books. In addition to that, Rodney and Michelle co-authored the book, ReThink Life: How to Be Different from the Norm. Plus, their 40-day devotional companion is featured on the YouVersion Bible App.
"There's not a single couple that walks down the aisle and says, 'Alright, let's make a deal. Twelve months from now, we're gonna go our separate ways.'" ~ Rodney & Michelle Gage
Enjoy the multitude of topics discussed including comparison, family, intention, self-worth, and marriage, plus so much more.
Family
Disney Passes
The Love Story
The Youth
Social media
Comparison
Identity
Focus time
Heart of the book
Happily-ever-after
The D.R.I.F.T.
Start with the end in mind
Divorce
Intended purpose
Medical challenge
Adaptability
Serve
Truth
Romans 8:28
Zig Ziglar
Direction
It's never too late
Who do you want to become?
Unified
Core values
Control
Self-worth
Make the hard call
Leadership
"Every family ends up somewhere, but few families end up somewhere on purpose." ~ Rodney & Michelle Gage
#MyStrengthIsMyStory #CreateYourNow #FamilyShift
Quotes and statements within the interview:
"Now we have the opportunity to piece all of that together to really help bring, I think, what we like to call, hope and how-to's to a lot of families that desperately need it."
"Social media is an awesome tool if we use it to learn and to gleam from; and if we choose the right voices to speak into our lives."
"And so, a lot of times, we're almost reactive than we are proactive. Rather than being on the defense, let's just be on the offense."
"I didn't know she had needs."
"There are great marriages out there. It's just a matter of commitment of both people's part and how hard you're going to work at it, and commit to it."
"Or is your intended purpose to serve God and to serve each other and to focus on building a legacy rather than building memories."
"It was something that we never anticipated, never expected, that we would have something like that happen in our lives. But it brought out so much good."
"It helped our family work through adversity. It helped us take the focus off of our circumstances and put the focus on each other."
"It's the voice we choose to listen to."
"No matter what the challenge is, He's working it together to fulfill a greater purpose so that I can make an impact with my life."
"If a couple is not unified around that mission and that vision of who they want to become, then they're going to be vulnerable to drifting to the things of this world and all the distractions that come with it."
"Spend more time preparing for your marriage as oppose to planning your wedding."
"Focus on the who before the do."
"You didn't do anything wrong. God's created us to have a choice."
"So we can't ever allow our self-worth to be based on what our children decide to do."
"The only way we can do that is to be intentional in everything that you do." 
What has your story gifted you?
How to relate to the difficulties people face.
How to navigate through personal challenges.
"We are a product of our past, but we're not a prisoner of our past."
"We've been through it. We've walked through it. And we're survivors. We're thriving."
"At some point, we have to give the pen to God and allow God to help us write our story."
Resources mentioned in the episode:
"One step at a time leads to miles of greatness!"
Ready to see if coaching and a mentorship is for you? It's time you TAKE A.I.M. ~ Action Ignites Motivation. This is FREE for you. Stop trying to do it by yourself. Invest in YOU! You are worth the time!!!
ANNOUNCEMENT: Ready to shine your light and tell your story. Please click on MY STRENGTH IS MY STORY. Here you can submit yourself to appear on the podcast or make recommendations as who you would like to hear. This is going to be a beautiful series!
Subscribe to Create Your Now TV on YouTube.
Listen to Create Your Now on Spotify and Pandora.
Listen to Create Your Now on iHeart Radio. Click here.
The Create Your Now Archives are LIVE!! You can subscribe and listen to all the previous episodes here.  http://bit.ly/CYNarchive1 and http://bit.ly/CYNarchive2 and http://bit.ly/CYNarchive3 and http://bit.ly/CYNarchive4 and http://bit.ly/CYNarchive5
Contact me at YourBestSelfie@CreateYourNow.com
Instagram
@CreateYourNow
@Kristianne Wargo
Twitter
@KristianneWargo
@CreateYourNow
Facebook
www.facebook.com/TheKISSCoach
www.facebook.com/CreateYourNow
Cover Art by Jenny Hamson
Music by Mandisa – Overcomer
http://www.mandisaofficial.com
Song ID: 68209
Song Title: Overcomer
Writer(s): Ben Glover, Chris Stevens, David Garcia
Copyright © 2013 Meaux Mercy (BMI) Moody Producer Music (BMI)
9t One Songs (ASCAP) Ariose Music (ASCAP) Universal Music –
Brentwood Benson Publ. (ASCAP) D Soul Music (ASCAP) (adm. at CapitolCMGPublishing.com) All rights reserved. Used by permission.