How much trouble comes from a lie? Break the bondage of the lies you've lived in and live in the truth that sets you free. Dr. Deborah Waterbury exposes her five lies that held her captive well into adulthood.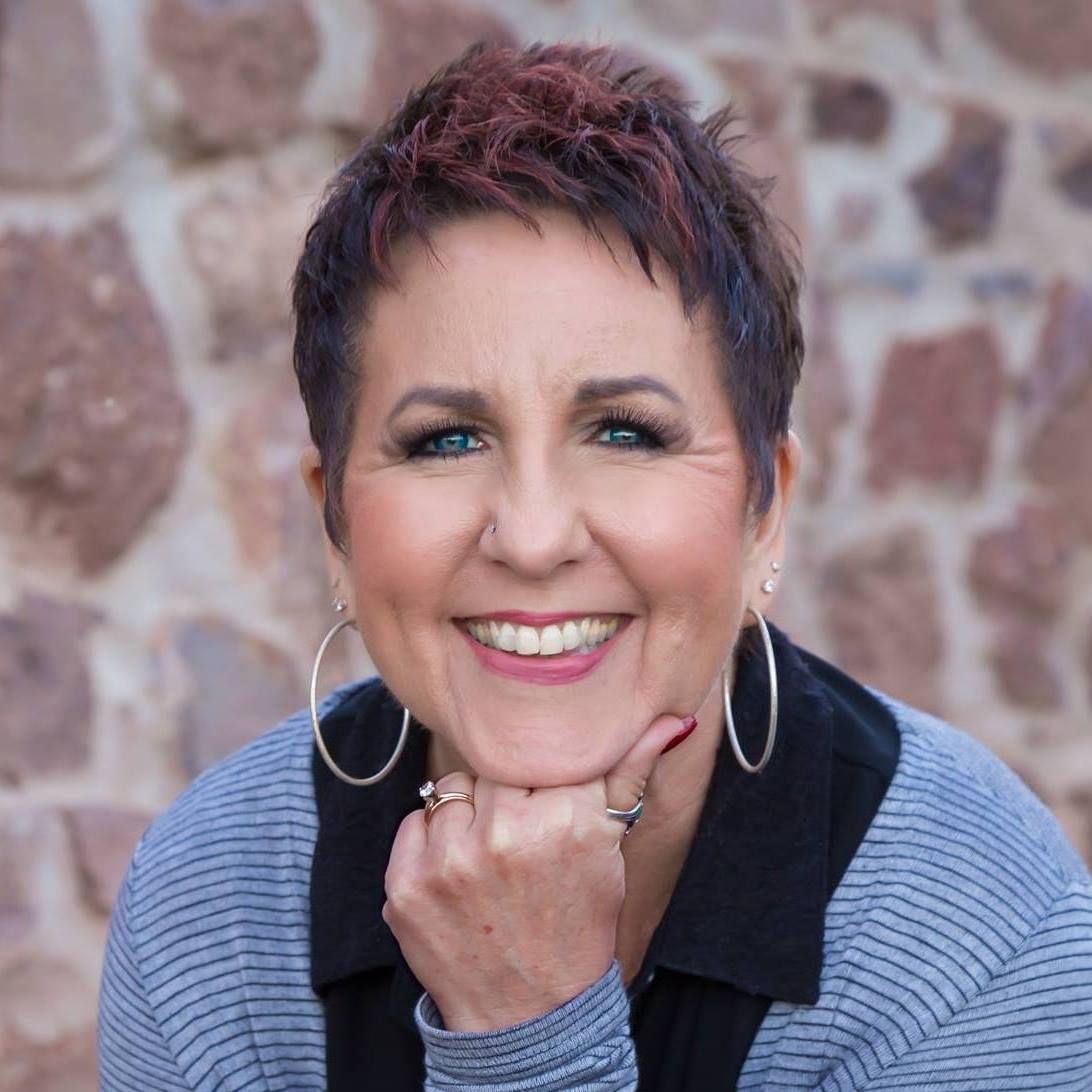 Dr. Deborah Waterbury is a wife of 34 years to Jeff, and mother to their two boys.
She holds a Master in the Art of Teaching and her Doctorate of Ministry in Biblical Expository Studies.
Dr. Deb is the founder of the non-profit organization, Love Everlasting Ministries, which recently release the documentary, Reap What You Sew.
Recently, it was given the Award of Recognition at the 2-19 IndieFest Film Festival. This documentary chronicles the lives of several former graduates of a tailoring school founded by Dr. Deb Waterbury.
She is also a speaker, a podcast host of Real Life with Deb Waterbury, as well as the one-minute radio feature, Daily Dose with Dr. Deb.
Dr. Deb has authored nine books including her latest, The Lies that Bind And the Truth that Sets You Free.
"There's freedom in truth!" ~ Dr. Deb Waterbury
Connect with Dr. Deborah Waterbury
DOCUMENTARY: Reap What You Sew
Enjoy the multitude of topics discussed includes identity, manipulation, image-bearers, and affairs, plus so much more.
Joy
Past & Identity
A day in a Life
Counseling
Christian home
Rape
Murky memories
You're worthless!
Manipulation
What can I do to matter?
Destroy the family
John 13
Practical Living
Image
Hats = Roles
Image bearers
Truth
Acceptance
Affairs
Marriage
Control
Full vertical deal
Appropriate behavior
Genesis 50
Don't give up!
Love Everlasting Ministries
Reap What You Sew
Tailors
Matthew 7
Building your story
Connect with Dr. Deborah Waterbury
DOCUMENTARY: Reap What You Sew
"And when He uses you, that is joy!" ~ Dr. Deb Waterbury
#MyStrengthIsMyStory #CreateYourNow #DrDeborahWaterbury
Quotes and statements within the interview:
"Really and truly what gives me joy now is knowing or at least having the assurance that I'm doing the things I need to do for Christ, with the things I have done and have been through in my past."
"No day is typical."
"In all that time, I never ceased being the bride of Christ, but I didn't see myself as that."
"That lie will always take root when we're young."
"Satan's goal is to skew the reality for your children."
"It really is modeling the love of Christ and then being sure that you're verbalizing that's what you're doing."
"When an image that we feel like we have to create is that if I'm with this person or I'm in this situation or whatever, I become this chameleon that has to be what everybody wants."
"We are His image bearers."
"My daddy always told me that I learned everything by running into it with my face."
"I was so determined to be loved by whomever it was going to be."
"I was already the apple of His eyes before I took a breath."
"Deb, you are exactly the way I created you to be.", said God.
"No matter how many men I slept with, or how many drugs I did, or how much alcohol I drank, no matter what I did, I was always so emptied."
"Nobody's marriage crumbles because it was good."
"It doesn't matter what side of the coin you're on there, the answer is always gonna be the same."
"Those five things are the mark of a believer who's resting in his/her identity."
"I needed my public image to be dashed because that's what I had based all my lies on was my images."
"The first step is always gonna be just to get down on your knees, but don't expect everything to change overnight."
"We have big plans. I think BIG!"
"And when He uses you, that is joy!"
What has your story gifted you?
"And the beautiful thing about that is that everybody has one."
Resources mentioned in the episode:
"One step at a time leads to miles of greatness!"
Ready to see if coaching and a mentorship is for you? It's time you TAKE A.I.M. ~ Action Ignites Motivation. This is FREE for you. Stop trying to do it by yourself. Invest in YOU! You are worth the time!!!
ANNOUNCEMENT: Ready to shine your light and tell your story. Please click on MY STRENGTH IS MY STORY. Here you can submit yourself to appear on the podcast or make recommendations as who you would like to hear. This is going to be a beautiful series!
Subscribe to Create Your Now TV on YouTube.
Listen to Create Your Now on Spotify.
Listen to Create Your Now on iHeart Radio. Click here.
The Create Your Now Archives are LIVE!! You can subscribe and listen to all the previous episodes here.  http://bit.ly/CYNarchive1 and http://bit.ly/CYNarchive2 and http://bit.ly/CYNarchive3 and http://bit.ly/CYNarchive4 and http://bit.ly/CYNarchive5
Contact me at YourBestSelfie@CreateYourNow.com
Instagram
@CreateYourNow
@Kristianne Wargo
Twitter
@KristianneWargo
@CreateYourNow
Facebook
www.facebook.com/TheKISSCoach
www.facebook.com/CreateYourNow
Cover Art by Jenny Hamson
Music by Mandisa – Overcomer
http://www.mandisaofficial.com
Song ID: 68209
Song Title: Overcomer
Writer(s): Ben Glover, Chris Stevens, David Garcia
Copyright © 2013 Meaux Mercy (BMI) Moody Producer Music (BMI)
9t One Songs (ASCAP) Ariose Music (ASCAP) Universal Music –
Brentwood Benson Publ. (ASCAP) D Soul Music (ASCAP) (adm. at CapitolCMGPublishing.com) All rights reserved. Used by permission.