My Strength is My Story with Tammy Hotsenpiller, Story Club.
Your story is made of moments and people who influenced it along the way; sometimes for better, other times for worse. Tammy Hotsenpiller will inspire you to begin writing your story, connecting with those emotional points of your life to experience freedom.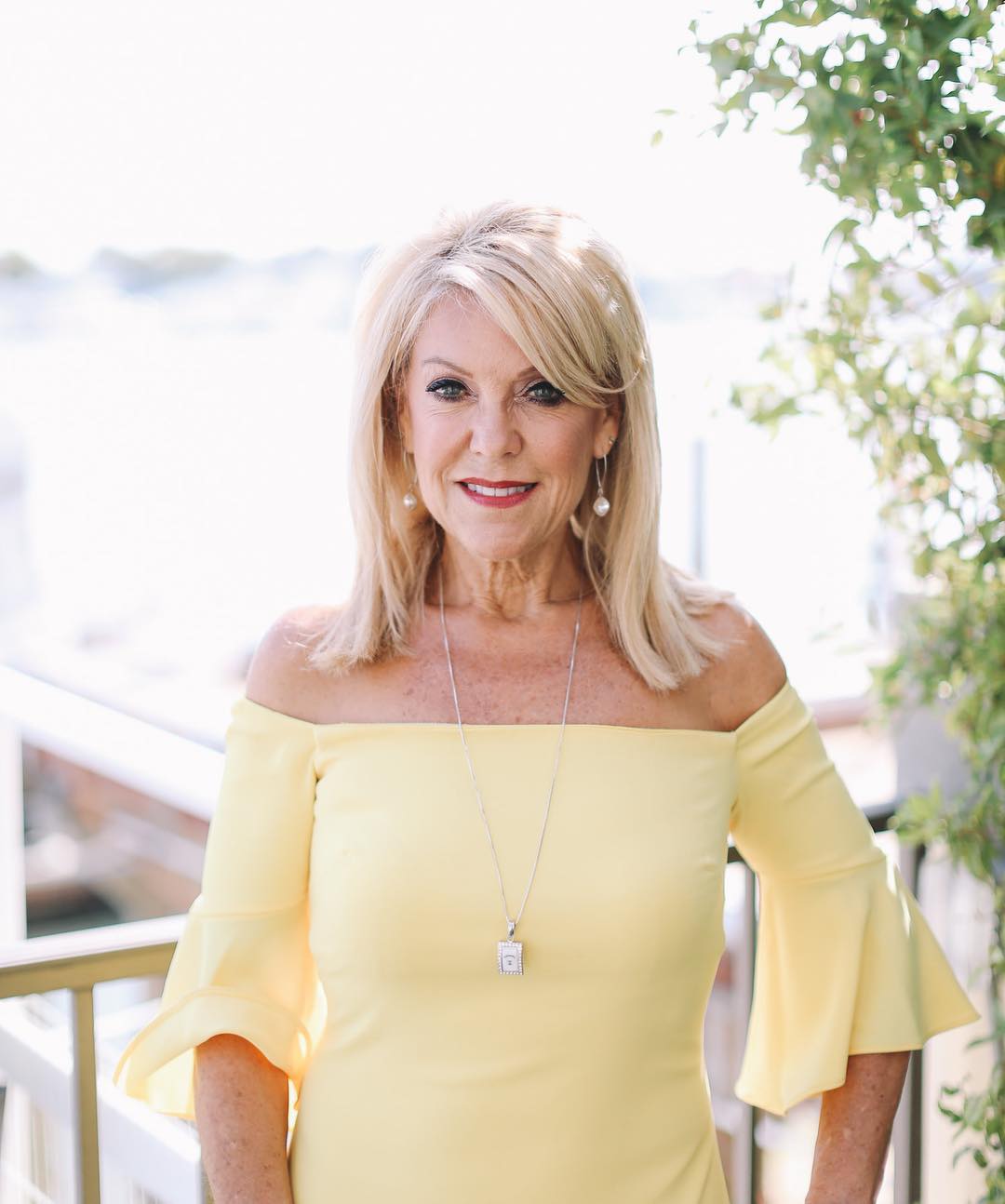 Tammy Hotsenpiller is a wife of 41 years to husband Phil, mother to their 3 children, and grandmother to six.
Tammy serves with her husband as Co-Pastor of Influence Church in Orange County, California. She is the founder and President of Women of Influence, a speaker, and a life coach for more than 25 years.
Tammy has a passion for equipping others to embrace their natural abilities, and their personal and spiritual gifts. Along with everything else, Tammy is an author having written six books inspired by her journey which included, The Park, Collinsville, and Lost in Manhattan.
Her newest project, which advocates for the truth that everyone has a story, is her six-part video course, Story Club.
"I have tried so hard to be all I thought God wanted me to be; and I did that on my own." ~ Tammy Hotsenpiller
Enjoy the multitude of topics discussed including big hair, chicken and dumplings, Vitamin D, and a video time capsule.
Intimacy with the Holy Spirit
Romance Novel
Christian Home
First Mission Trip at 13 years old
My Pastor's Wife
F.A.T.
Role of Priest & King
Entrpreneurship
Five Fold Ministry
Clothing Line Business
Sphere of Influence
Trip down memory lane
The Blue Envelop
Mom's Back Story
Instagram
SC Mission Statement
Nurture vs. Nature
Story Mapping
Self-sabotage
Birthday & Halloween
Spirit of Fear
How to Battle
Legacy
Freedom
Shame
When I said…
Own Your Story
Sexual Abuse
Jealousy as a wife
FedEx sign
Elizabeth Taylor
Mrs. King
The Life of Lies
Truth
South Africa
The Holy Spirit
Prayer walks
Connect with Tammy Hotsenpiller
Mastermind Class: https://course.tammyhotsenpiller.com/masterclass
"There is things in your life that are hidden and if you don't look at them, you're never going to see them." ~ Tammy Hotsenpiller
#MyStrengthIsMyStory #CreateYourNow #TammyHotsenpiller
Quotes and statements within the interview:
"But what I didn't realize is wI was going to be changed by Haiti; I wasn't going to change Haiti."
"My calling to ministry was when I was thirteen years old."
"A Pastor is nothing more than a shepherd; someone who takes a group of people and ministers to them."
"I believe God has allowed us to be priestly kings."
"In my life, I have started lots of businesses. So I have an entrepreneurial mindset, but I have a calling on my life as a pastor."
"Let us never separate our calling from our career."
"So once we began to read my mom's story, all four of us sitting at that kitchen table with our coffee cups, the tears began to run down our face."
"This is why Story Club is so important, because a lot of us aren't sharing our full story."
"The pain points of our story is the connection of our story."
"Story Club was birthed out of my mom's story."
"So many of us are a product of our environment or we're a product of our DNA."
"Can I break the destiny from my past and move into what God has for me in my future."
"I struggle with fear."
"So that's what story mapping will do before you try and find the freedom spiritually, know where the cause and the root of the symptom come from."
"I want to take the pain of the experiences I've had, and I want to be set free. And I want to teach you how to be set free."
"If we learn to leverage our pain point, our choices, maybe mistakes, maybe bad decisions; but leverage that for the Kingdom."
"I wasn't always this confident."
"Only go as far as you're ready to go."
"But the greatest gift she left me was her story."
"You have a different mom than we had."
"We all want to move forward, I really believe that's true. Most of us just don't know what we're tripping over."
What is F.A.T.
Faithful to your husband
Available for your congregation
Teachable at all times
Story Club Mission Statement
"Freedom, purpose, and next generation."
What has your story gifted you?
Complete freedom
Intimacy with the Holy Spirit
"I've stopped trying to be what everyone wants me to be."
"And I love who I am."
"Never ascribe to man what only I can fulfill." from the Holy Spirit spoken to Tammy
Resources mentioned in the episode:
"One step at a time leads to miles of greatness!"
Ready to see if coaching and a mentorship is for you? It's time you TAKE A.I.M. ~ Action Ignites Motivation. This is FREE for you. Stop trying to do it by yourself. Invest in YOU! You are worth the time!!!
ANNOUNCEMENT: Ready to shine your light and tell your story. Please click on MY STRENGTH IS MY STORY. Here you can submit yourself to appear on the podcast or make recommendations as who you would like to hear. This is going to be a beautiful series!
Subscribe to Create Your Now TV on YouTube.
Listen to Create Your Now on Spotify.
Listen to Create Your Now on iHeart Radio. Click here.
The Create Your Now Archives are LIVE!! You can subscribe and listen to all the previous episodes here.  http://bit.ly/CYNarchive1 and http://bit.ly/CYNarchive2 and http://bit.ly/CYNarchive3 and http://bit.ly/CYNarchive4 and http://bit.ly/CYNarchive5
Contact me at YourBestSelfie@CreateYourNow.com
Instagram
@CreateYourNow
@Kristianne Wargo
Twitter
@KristianneWargo
@CreateYourNow
Facebook
www.facebook.com/TheKISSCoach
www.facebook.com/CreateYourNow
Cover Art by Jenny Hamson
Music by Mandisa – Overcomer
http://www.mandisaofficial.com
Song ID: 68209
Song Title: Overcomer
Writer(s): Ben Glover, Chris Stevens, David Garcia
Copyright © 2013 Meaux Mercy (BMI) Moody Producer Music (BMI)
9t One Songs (ASCAP) Ariose Music (ASCAP) Universal Music –
Brentwood Benson Publ. (ASCAP) D Soul Music (ASCAP) (adm. at CapitolCMGPublishing.com) All rights reserved. Used by permission.