My Strength is My Story with O.S. Hawkins, The Nehemiah CODE: It's Never Too Late for a New Beginning
Ever felt like you need a fresh start and a chance to rebuild? It's never too late for a new beginning. Dr. O.S. Hawkins shares how Nehemiah's life story is the blueprint for a new beginning.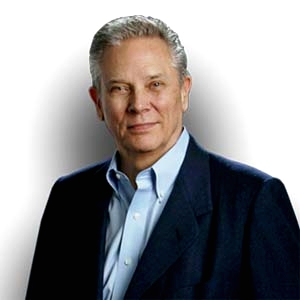 O.S. Hawkins: A husband of forty-eight years to Susie, father to their two daughters, and six grandchildren.
He has served pastorates, including The First Baptist Church in Fort Lauderdale, Florida, and The First Baptist Church in Dallas, Texas for more than 25 years.
Dr. Hawkins is the President and CEO of Guidestone Financial Resources serving over 250,000 pastors, church staff members, missionaries, doctors, university professors, and other Christian organizations.
He speaks regularly to business groups and church across the nation.
When Dr. Hawkins has a moment and extra energy, you will find him writing as he's an author to more than 40 books. One set is the CODE series.
"We've been about loving people for a long, long time." ~ O.S. Hawkins
Enjoy the multitude of topics discussed including the CODE series, comfort zones, delegation, golf, and a little football too!
Susie, his wife
Marriage
Christ in me
The Joshua Code
Joshua 1:8
The Jesus Code
The Nehemiah Code
New Beginning
The Tee Shot
Comfort zones
Delegating vs. Dictating
Judges 7
Conflict Resolution
Patterns
The James Code
Coach Mike Ditka
John Madden
Y.A.C.
Overcome obstacles
"Never cut what you can untie." ~ O.S. Hawkins
Quotes and statements within the interview:
"I was 17 years old, had never heard a prayer in my home, never seen the Bible open in my home."
"My senior year, I thought he was crazy, but I couldn't get away from what he said."
"Any time somebody buys one of the Code Books, every dime of the royalties all go to Mission:Dignity."
"I began to see people coming to Christ."
"In the gospels, there are 150 questions recorded that escaped His lips."
"Most of us are looking for a new beginning."
"He got started right by making an honest evaluation."
"We need each other."
"The greatest principle, I think that I know of leadership, in the Bible, outside the Bible, anywhere is over in the book of Judges."
"Do as I do."
"First of all, deal with it head on."
"Instead of taking the time to untie the knots of broken relationships, it's easier for some of us just to cut them off."
"Timing is everything."
"Conflict will tear your team apart."
"Yards after contact."
"It's the YAC that really matters in life."
"His mercies are new every morning!"
Getting started ~ A New Beginning
Make an honest evaluation.
Identify the need.
Take personal responsibility.
Move out of comfort zones.
What has your story gifted you?
"Life is about relationships."
"You only have 3 relationships in life." 
"We are made to connect with each other."
Resources mentioned in the episode:
"One step at a time leads to miles of greatness!"
Ready to see if coaching and a mentorship is for you? It's time you TAKE A.I.M. ~ Action Ignites Motivation. This is FREE for you. Stop trying to do it by yourself. Invest in YOU! You are worth the time!!!
ANNOUNCEMENT: Ready to shine your light and tell your story. Please click on MY STRENGTH IS MY STORY. Here you can submit yourself to appear on the podcast or make recommendations as who you would like to hear. This is going to be a beautiful series!
Subscribe to Create Your Now TV on YouTube.
Listen to Create Your Now on Spotify.
Listen to Create Your Now on iHeart Radio. Click here.
The Create Your Now Archives are LIVE!! You can subscribe and listen to all the previous episodes here.  http://bit.ly/CYNarchive1 and http://bit.ly/CYNarchive2 and http://bit.ly/CYNarchive3 and http://bit.ly/CYNarchive4
Contact me at YourBestSelfie@CreateYourNow.com
Instagram
@CreateYourNow
@Kristianne Wargo
Twitter
@KristianneWargo
@CreateYourNow
Facebook
www.facebook.com/TheKISSCoach
www.facebook.com/CreateYourNow
Music by Mandisa – Overcomer
http://www.mandisaofficial.com
Cover Art by Jenny Hamson