My Strength is My Story with Jackie Green and Lauren Green McAfee, Only One Life: How a Woman's Every Day Shapes an Eternal Legacy.
Have you thought about shaping your legacy? Jackie Green and Lauren Green McAfee reminds us how a woman's every day shapes an eternal legacy in their new book, Only One Life.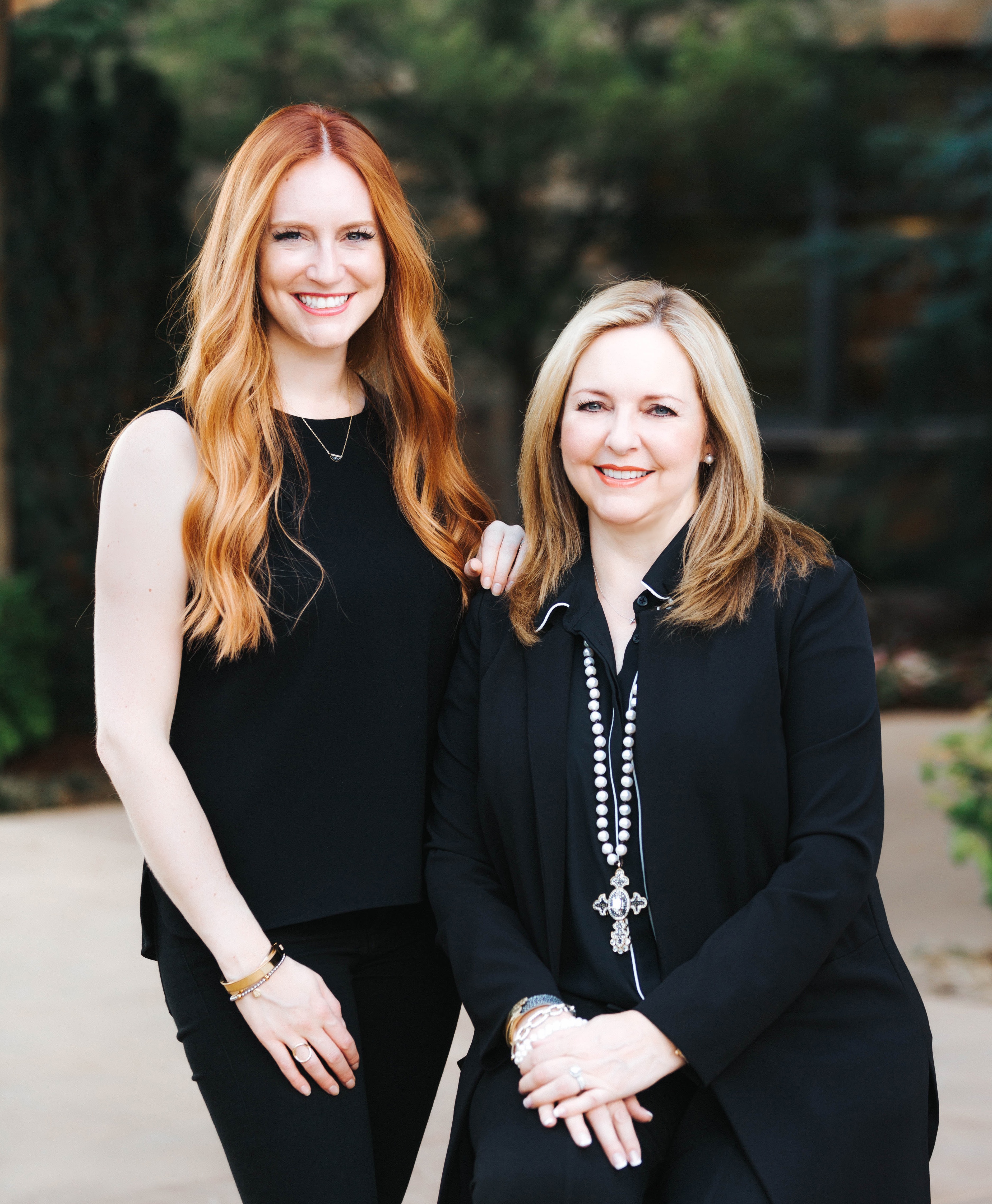 Jackie Green: A wife to Steve for 33 1/2 years, mother to six children, a mother-in-law and Gigi to her 4 grandchildren.
Jackie is the co-founder of Museum of the Bible and relishes her roles to her family and supports Steve as President of Hobby Lobby and Chairman of the Board of Museum of the Bible.
Lauren Green McAfee: A wife to Michael for 8 1/2 years. She is a speaker, writer, connector, and coffee enthusiast. She received her graduate degrees in Pastoral Counseling and Theology. And during this time, she worked at Museum of the Bible in its founding days.
Today, Lauren works at Hobby Lobby as Corporate Ambassador all the while pursuing a PhD in Ethics and Public Policy.
What two beautiful living legacies!
"There's just no better goal to have in life than to pass on your faith to your family." ~ Jackie Green
Enjoy the multitude of topics discussed including Jesus and coffee, intentionality, legacy of courage, prayer, and eternal significance. Be inspired as you continue to shape your legacy!
Only One Life Book
Jesus & coffee
Legacy
Museum of the Bible
Foundational connection
Marie Green
I need You, God!
Little things
Intentionality
A full plate
Busyness
Susanna Wesley
Living it out!
Right here & now
Faith
Every day
Perfection
Amy Orr-Ewing
Elizabeth Anne Everest
Legacy of Courage
Religious freedom
Esther
Preparation of heart
12 Character traits
Prayer
Seasons
Fear
Depression
Be in the Bible
Infertility
Adoption
Marriage
How did it get away from me?
Balance
Eternal significance
"Legacy is much bigger than possessions. It's the values that we instill in people, the impact that we have on other lives, and allowing that to live on beyond us." ~ Lauren Green McAfee
Quotes and statements within the interview:
"Legacy — What is that lives on passed you." ~ Max Lucado
"Because of that foundation, we want to pass that along to future generations in our lives." ~ Lauren
"Sometimes we make it bigger than it needs to be." ~ Jackie
"Have I set my legacy goal?" ~ Jackie
"Every day, we can choose to invest in the smalls things that will make a difference long term, but it does take intentionality cause that schedule will get away with itself." ~ Lauren
"Are we interacting with our children in a loving, faithful way?" ~ Lauren
"Seeing their real lives and just the grit that they had to walk forward no matter what came was encouraging to me to realize — OK, well maybe we're not all that different. We have the same faith in common and that can help get us through." ~ Lauren
"But no, I think we've got to grasp the every day." ~ Jackie
"For me, I tell myself — Jackie, God doesn't call the equipped. He equips the called." ~ Jackie
"I just really got a lot of encouragement from seeing her a couple steps further in life than I am right now." ~ Lauren
"For me, I just had to learn to be courageous and really trust in the Lord." ~ Jackie
"God really does provide us of the courage that we need and the tenacity and the strength to endure things that we never wanted to or never thought we would." ~ Jackie
"By re-reading my book in twenty years, what women will I then be relating in a different way that I'm not today, because of the experiences I'll have in the future." ~ Lauren
"Prayer was a big life lesson for me at that time." ~ Jackie
"It's being willing to go on that journey and embrace the moments, the teachable moments that God can provide us every day. But what are we going to do with them?" ~ Jackie
"It's been interesting to try and navigate through friendships as season change and continue to invest in each other." ~ Lauren
"Having a strong marriage cause that is an important aspect of our legacy." ~ Lauren
"I might be halfway through my life. Wow! How did I get here so quickly?" ~ Jackie
What has your story gifted you, Lauren?
"In everywhere I turn, that God has been in with me in the difficult and in the hard things. And that's something that brings a lot of comfort for walking forward in the future with joy."
What has your story gifted you, Jackie?
Knowing where my strength comes from
"My strength has come from knowing where my strength comes from whatever my story might be."
"I never walk alone. He's with me all the way."
Resources mentioned in the episode:
"One step at a time leads to miles of greatness!"
Ready to see if coaching and a mentorship is for you? It's time you TAKE A.I.M. ~ Action Ignites Motivation. This is FREE for you. Stop trying to do it by yourself. Invest in YOU! You are worth the time!!!
ANNOUNCEMENT: Ready to shine your light and tell your story. Please click on MY STRENGTH IS MY STORY. Here you can submit yourself to appear on the podcast or make recommendations as who you would like to hear. This is going to be a beautiful series!
Subscribe to Create Your Now TV on YouTube.
Listen to Create Your Now on Spotify.
Listen to Create Your Now on iHeart Radio. Click here.
The Create Your Now Archives are LIVE!! You can subscribe and listen to all the previous episodes here.  http://bit.ly/CYNarchive1 and http://bit.ly/CYNarchive2 and http://bit.ly/CYNarchive3 and http://bit.ly/CYNarchive4
Contact me at YourBestSelfie@CreateYourNow.com
Instagram
@CreateYourNow
@Kristianne Wargo
Twitter
@KristianneWargo
@CreateYourNow
Facebook
www.facebook.com/TheKISSCoach
www.facebook.com/CreateYourNow
Music by Mandisa – Overcomer
http://www.mandisaofficial.com
Cover Art by Jenny Hamson