My Strength is My Story with Marie Armenia, The Audacious Molly Bruno: Amazing Stories from the Life of a Powerful Woman of Prayer.
Marie Armenia shares amazing stories from the life of a powerful woman of prayer in her new book, The Audacious Molly Bruno.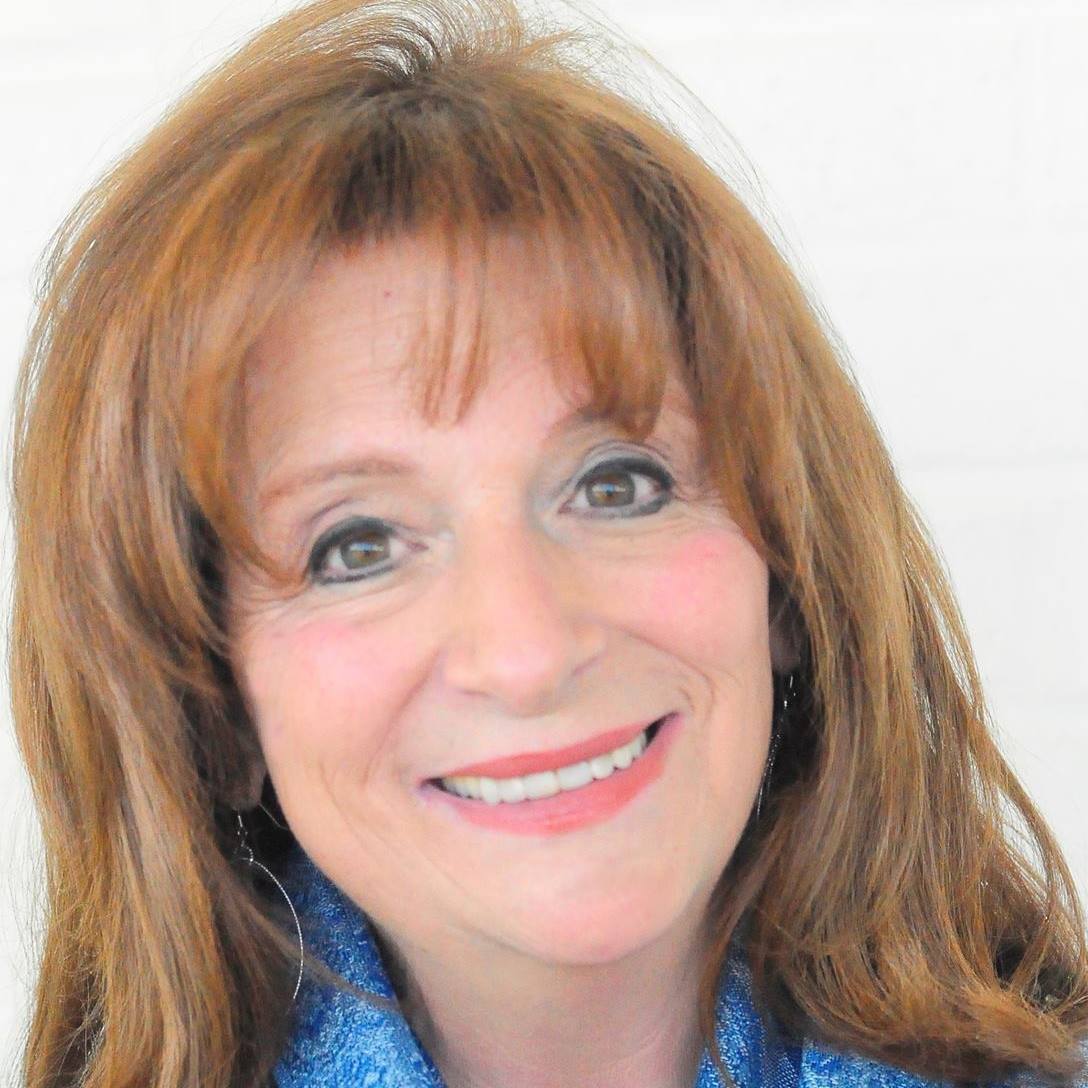 Marie Armenia: A wife of 48 years to her husband, Phillip, and mother to their son, Phillip Jr. who is married to her daughter-in-law, Renee. And she's Mema to three grandchildren.
Marie travels the country as a singer/songwriter, keynote speaker, a pastor's wife, and the former producer, writer, and on-air hostess of The Marie Show, a television broadcast for women.
Marie wrote the curriculum for the Spring 2012 Explore the Bible series and has written hundreds of magazine articles and various columns for Lifeway.
Currently, she write a monthly humor column for Mature Living Magazine along with other faith-based publications.
"If your prayers aren't changing you, change your prayers." ~ Marie Armenia
"Wait on the Lord; be of good courage, and He shall strengthen thine heart. Wait, I say, on the Lord." ~ Psalm 27:14
Enjoy the multitude of topics discussed including meatballs, modern day Ms. Clara, kidney stones, and grocery store evangelism. You are not here by chance. Be inspired. Jesus loves you!
Joy in the Lord
Jesus loves you!
Writing & Speaking
Molly Bruno
The older woman
Titus 2
Brenda Harris, Lifeway
War Room
Prayer
Family Life
Modern Day Ms. Clara
Woman of Love
Hebrews 11:6
Childlike Faith
Roberta's story
Kidney stones
Pranksters
Verse of the Day
God's assignment
Comparison
Trust
Mom's example
The Grocery Store
Stanton Island
The Man's Jump
Be the witness
Proverbs 8:17
Love
Microwaitable
Hope
Believe
Rest
Index Cards
Psalm 27:14
Hummingbirds
Monya's story
Drugs
Authority
No nonsense mom
Foundational lesson
Grocery store evangelism
"In order to have answers to prayer, we have to have needs." ~ Marie Armenia
Quotes and statements within the interview:
"Is there anything anyone on earth can accomplish that's more amazing than changing someone's forever?"
"When I was growing up, I didn't realize how amazing she was."
"Jesus lived in our home."
"Those boys love the Lord. And I'm going to pray for that movie." (Molly Bruno)
"I would go to sleep to the sound of my Dad praying and I would wake up to the sound of my Dad praying."
"Every situation that came up in our home became a matter of prayer."
"Because the Kendricks refer to her as a modern day Ms. Clara."
"Her prayers changed her."
"I want to love You the way my parents love You."
"Without faith, it is impossible to please Him, for they that worship Him must believe that He is, and that He is a rewarder of those who diligently seek Him." ~ Hebrews 11:6
"We have to choose whether we believe that or not."
"Lord, send someone my way today that I can tell about You."
"Follow my example as I follow the example of Christ." ~ 1 Corinthians 11:1
"But more importantly, I want to be a woman who's like Jesus."
"We have to trust that He's a good God."
"I still miss her."
"Life is about submitting to authority."
"I just feel God wants to use her life as an example."
"All things are possible with God."
What has your story gifted you?
"That God is real!"
Resources mentioned in the episode:
"One step at a time leads to miles of greatness!"
Ready to see if coaching and a mentorship is for you? It's time you TAKE A.I.M. ~ Action Ignites Motivation. This is FREE for you. Stop trying to do it by yourself. Invest in YOU! You are worth the time!!!
ANNOUNCEMENT: Ready to shine your light and tell your story. Please click on MY STRENGTH IS MY STORY. Here you can submit yourself to appear on the podcast or make recommendations as who you would like to hear. This is going to be a beautiful series!
Subscribe to Create Your Now TV on YouTube.
Listen to Create Your Now on Spotify.
Listen to Create Your Now on iHeart Radio. Click here.
The Create Your Now Archives are LIVE!! You can subscribe and listen to all the previous episodes here.  http://bit.ly/CYNarchive1 and http://bit.ly/CYNarchive2 and http://bit.ly/CYNarchive3 and http://bit.ly/CYNarchive4
Contact me at YourBestSelfie@CreateYourNow.com
Instagram
@CreateYourNow
@Kristianne Wargo
Twitter
@KristianneWargo
@CreateYourNow
Facebook
www.facebook.com/TheKISSCoach
www.facebook.com/CreateYourNow
Music by Mandisa – Overcomer
http://www.mandisaofficial.com
Cover Art by Jenny Hamson