My Strength is My Story with Trina McNeilly, La La Lovely: The Art of Finding Beauty in the Everyday.
Trina McNeilly shares the art of finding beauty in the everyday in her new book, La La Lovely.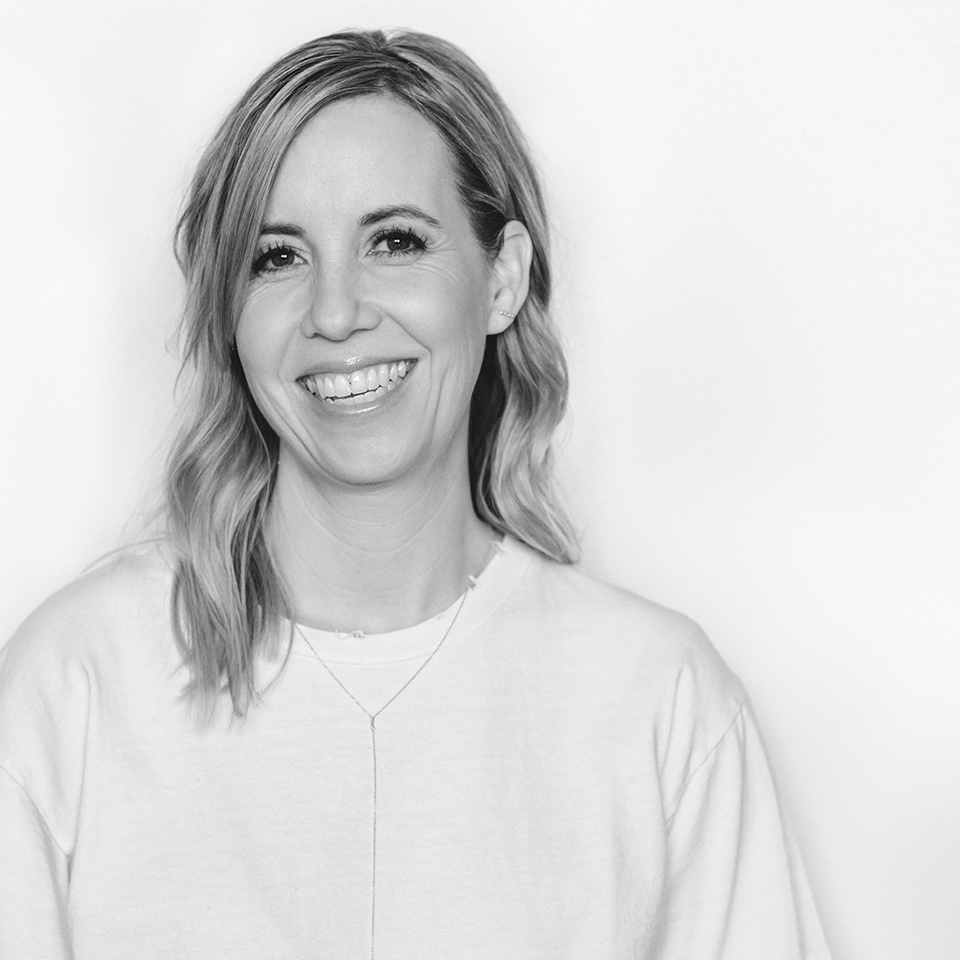 Trina McNeilly: A wife of 20 years and a mother to their 4 children. She is the founder of La La Lovely where she has been blogging for nearly a decade, sharing matters of the heart and design-related finds.
With an eye for beauty, Trina finds inspiration in styled spaces, other times in broken places, and everywhere in between.
Trina has been featured in The New York Times, The Land of Nod Catalog, All Parenting, and Style Me Pretty Living.
Her home was published in the book: Design Mom: How to Live with Kids: A Room by Room Guide.
"Home is not a place, it is a person. And that person is Jesus." ~ Trina McNeilly
Enjoy the multitude of topics discussed including mentors, roommates, trust, depression, and drone parents. Grab a dose of wisdom.
Magical childhood
The move
Youth pastors
Pregnancy
Childhood home
Writing
Grandpa
A loyal love
Divorce of parents
Level of dysfunction
Always a child
Grief and denial
Dad's study
Comfort
God's distance
Anger and Jealousy
What I can do for God?
Relentless love
Shift my view
Redecorating my heart
The kitchen window
London
McDonalds
Chapel Service
Need to matter
Extreme gratefulness
Brokenness
Fallen world
Unraveling
Trust
Value
Hold refreshment
Sacred place
Social media
Instagram jealous
Guarded hearts
Comparison
Loneliness
Intention
Fearful
Favorite color
A living home
Physical home
Psalm 91
Perspective
Identity
Where's the beauty today?
"God is so into the details." ~ Trina McNeilly
Quotes and statements within the interview:
"Childhood was just a kind of freedom."
"I was always very attached to the house."
"It was strange and endearing at the same time."
"But it was king of my own process of finding myself really."
"Feeling at home in my home, but also in my own skin."
"It's just who I am. I'm a writer."
"He just was the type that was always watching out for you; just kind of a protector. The kind that would just stay in the driveway as you drove off and just wave to make sure you got off ok."
"I don't think I really had had my heart broken up until that point and I didn't ever suspect that someone else's break-up could break your heart, but it did."
"Sometimes that room would kind of be the room that would just kind of overwhelm me, because it had such a presence of what was."
"When this happened, it was kind of the first thing that really rocked my faith."
"And I felt God was far from me."
"What I found was a Savior that loved me at my most unlovely stage."
"It was really just a God gift, a God kiss."
"I think it was just like having a complete revelation moment in a hotel while I was eating McDonalds."
"I think I kind of found in that moment that I was still carrying some of that."
"The might not be evident in the day to day, but they're in the deep places."
"This wasn't suppose to happen."
"Anything that shakes your world has potential to shake your faith."
"We can only put our complete trust in God."
"God is always speaking; we just have to listen."
"i don't get Instagram jealous."
"In the book I call it kind of an algorithm that's tailor-made to your ache."
"So we cannot compare somebody else's highlight reel with our worst everyday moments."
"It almost feels kind of epidemic in that, here we are always connected and feeling more lonely than ever."
"What am I looking for?"
"It's not my righteousness; it's Christ. And that when the Father sees me, He sees Christ."
"Really through this process, He's given me the realization of my identity in Him and in my heart knowing that I am a beloved daughter of Christ."
What has your story gifted you?
A greater empathy
The desire to share hope
"An ability to see broken people that I would often pass by or you know not really feel maybe what they might be feeling or pay attention to what they're feeling."
"I have a desire to just be there for whosever hurting, however they need."
Resources mentioned in the episode:
"One step at a time leads to miles of greatness!"
Ready to see if coaching and a mentorship is for you? It's time you TAKE A.I.M. ~ Action Ignites Motivation. This is FREE for you. Stop trying to do it by yourself. Invest in YOU! You are worth the time!!!
ANNOUNCEMENT: Ready to shine your light and tell your story. Please click on MY STRENGTH IS MY STORY. Here you can submit yourself to appear on the podcast or make recommendations as who you would like to hear. This is going to be a beautiful series!
Subscribe to Create Your Now TV on YouTube.
Listen to Create Your Now on Spotify.
Listen to Create Your Now on iHeart Radio. Click here.
The Create Your Now Archives are LIVE!! You can subscribe and listen to all the previous episodes here.  http://bit.ly/CYNarchive1 and http://bit.ly/CYNarchive2 and http://bit.ly/CYNarchive3 and http://bit.ly/CYNarchive4
Contact me at YourBestSelfie@CreateYourNow.com
Instagram
@CreateYourNow
@Kristianne Wargo
Twitter
@KristianneWargo
@CreateYourNow
Facebook
www.facebook.com/TheKISSCoach
www.facebook.com/CreateYourNow
Music by Mandisa – Overcomer
http://www.mandisaofficial.com
Cover Art by Jenny Hamson