My Strength is My Story with Hanna Seymour, The College Girl's Survival Guide.
Hanna Seymour offers 52 honest, faith-filled answers to your biggest concerns in her brand new book, The College Girl's Survival Guide.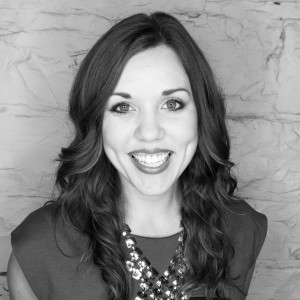 Hanna Seymour: A wife of 4 years and a brand new mommy to her little boy. She has a Bachelor's degree in Interdisciplinary Social Sciences and her Master's in Higher Education and Student Affairs.
Hanna has mentored thousands of young women, helping them transition smoothly from high school to college and beyond.
She has taken her expertise and married it with her faith.
"Everything is normal." ~ Hanna Seymour
Enjoy the multitude of topics discussed including mentors, roommates, trust, depression, and drone parents. Grab a dose of wisdom.
Family
College mentoring
Pastor's Kid
What's next?
God's economy
Do the next thing
Pressure
Trust
Female Christian Artist
Expectations
Dad's push back
Advice
Transfer students
Post graduation
The Walk Away
Christian peers
Mentors
Toxic relationships
God-given needs
Drone parents
Dirty little secret
The #1 Concern
Roommate conflicts
Kindness
Shame
That's normal.
Depression
Support
Eating Disorder
Read the Bible
Dads
Prayer
Is God silent?
The Pursuit Habit
"You gotta let go!" ~ Hanna Seymour
Quotes and statements within the interview:
"Long story short, ended up writing this blog – at the time was called Dear Hanna, and it was a Q&A format of just college girls submitting their concern of the week to this blog and I would answer their question."
"I don't have to be what people expect. I just need to be what God has put on my heart and who's He designed me to be."
"The second you graduate from college, everyone is going — What's next?"
"Our culture has let us defined our identities about what we're doing, who we're doing it with, what's going on."
"In God's economy, what's next doesn't define you; that you are worthy and valuable, and who you are is who God say you are. "
"College is a time for you to figure out who God created you to be."
"So they would give me advice, but they would not tell me directly what they thought I should do."
"I know what I was interested in, but I didn't know how that would formulate into a career."
"God's will for our lives isn't like this teeny, tiny dot on a map."
"I didn't understand what a gift that was when I was living it as I do now."
"Because in college, you're pretty much surrounded by everyone that's 18-22; and you really got to seek out folks that are beyond that current season of life."
"We have a God-given need. And often times, we fill God-given needs with something that wasn't what He intended us to fill it with."
"Be their biggest champion."
"Don't underestimate the power of your own story and how sharing that with your child may open a door to them coming back to you later."
"College is your student's time to figure out how to become an adult."
"It's not going to be the best four years of your life."
"How do I tell my roommate I don't want to live with her?"
"I wasn't a mat. I didn't let her walk all over me."
"I needed to be a good representation of Jesus."
"You're not alone."
"I needed to ask for help. I needed to talk to people. I needed to go to counseling. I wasn't there yet."
"I'm gonna live this day and see how it goes."
"I had to learn how to really pursue my dad in college."
"This little girl still needs her dad to tell her that he's proud of her."
"I think He is pleased and delighted when we make decisions, when we take risks."
"We are going to be in the friend-making business until we die."
"But knowing I always have the Lord by my side and He's enough!"
What would you tell moms?
Be their biggest champion.
Encourage your child.
Remind them you are there for dialogue.
Share your stories.
What has your story gifted you?
Every day is numbered.
Trusting in God's timing and in His provision.
Seeing Him in all the details.
"The journey of learning to trust that God has the bigger story woven out and planned for me."
"Trusting in the process."
Resources mentioned in the episode:
"One step at a time leads to miles of greatness!"
Ready to see if coaching and a mentorship is for you? It's time you TAKE A.I.M. ~ Action Ignites Motivation. This is FREE for you. Stop trying to do it by yourself. Invest in YOU! You are worth the time!!!
ANNOUNCEMENT: Ready to shine your light and tell your story. Please click on MY STRENGTH IS MY STORY. Here you can submit yourself to appear on the podcast or make recommendations as who you would like to hear. This is going to be a beautiful series!
Subscribe to Create Your Now TV on YouTube.
Listen to Create Your Now on Spotify.
Listen to Create Your Now on iHeart Radio. Click here.
The Create Your Now Archives are LIVE!! You can subscribe and listen to all the previous episodes here.  http://bit.ly/CYNarchive1 and http://bit.ly/CYNarchive2 and http://bit.ly/CYNarchive3 and http://bit.ly/CYNarchive4
Music by Mandisa – Overcomer
http://www.mandisaofficial.com
Cover Art by Jenny Hamson