My Strength is My Story with Saundra Dalton-Smith, Sacred Rest.
Saundra Dalton-Smith shares how to recover your life, renew your energy, and restore your sanity in her brand new book, Sacred Rest.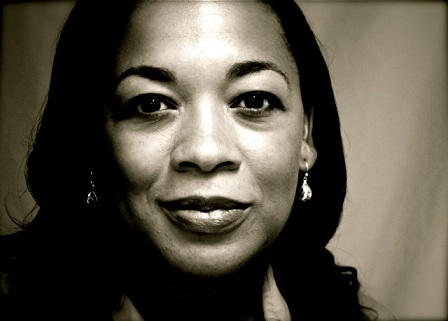 Saundra Dalton-Smith, MD:  She is a wife of 17 years and a mom to their two boys (one tween, one teen). She received her Bachelor's degree in Biochemistry and went on to graduate with honors from Meharry Medical College in Nashville, Tennessee.
Dr. Saundra is a national and international media resource on the mind, body, spirit connection. She has been featured in Focus on the Family, Women's Day, Redbook, and First for Women magazine. You can follow her as she's an expert on Dr. Oz's ShareCare.com.
Dr. Dalton-Smith is the author of two books: Set Free to Live and Come Empty.
"I have just really had to learn that I have to take each day as it comes to really fall in love with the moment." ~ Saundra Dalton-Smith, MD
Enjoy the multitude of topics discussed including adoption, dark seasons, infertility, sorrow, wrestling with God, and a love story. Open your heart and be touched by the love of your heavenly Father.
Mindset
Fall in love with the moment
Raised by Great Grandmother
God and the South
Mother-Daughter relationship
Christianity as a teen
View of God
Relationship with the Trinity
Forgiveness
Grit and Determination
Life plan
Burn out
Control
The invitation
Sleep vs. Rest
Rest deprivation
Yoga
Stressed Out Lifestyle
Fear Of Missing Out (FOMO)
What are you missing when you aren't resting?
Miss Karen
Journal
Abundance (John 10:10)
People pleasers (Social Rest)
7 types of REST
Life application
R.E.S.T.
Guilt and Shame
Gift of Acceptance
DO more to BE more
Isaiah 30:12-15
Remember the Sabbath day, keep it holy (Sacred Rest)
Children and rest
Modeling
The Unknown Mama
Limiting God
Recover your life
Rhythm of Rest
30-Day Rest Challenge
"I needed to return to His (God's) way of doing things." ~ Saundra Dalton-Smith, MD
Quotes and statements within the interview:
"If I can just plan out my life and get it perfect, have God kind of line up what I want to do, then everything will be great."
"My mother died in childbirth."
"And so I ended up being raised my great grandmother who was 77 year old at the time I was born."
"Because in my teenage head, I separated God and Jesus out."
"But Father God, I really couldn't understand and really didn't like, if I'm gonna be 100% honest. I didn't feel like He had been fair with how He had dealt with me and my life."
"But I had to get to a point where I could trust Him to be able to rest, to be able to move forward in my life."
"The first thing that happens is you feel the pain, and then after that you figure out how not to hurt."
"As a teenager, I started looking at how am I going to control my life so it ends the way I want it to end; with the 2-story house and the pool in the back and the great husband, and you know the well-adjusted kids. How am I gonna get to that point?"
"We really have no control over life and death."
"When we talk about internal medicine, we're really talking about the biochemistry of it."
"And I was standing there in that moment and I was anything but happy; I was depleted. I just felt like there was nothing left in me."
"It was as if God stepped into the room in that moment."
"It was burning out the part of me that felt like I had to control it all."
"And I find that most people who have a problem with a rest deficit, they tried to go to sleep and they do. But they wake up and they're still tired."
"Sleep is purely a physical function."
"Rest is complicated to the level of making it beneficial."
"When you get in that cycle of not resting, it becomes harder to rest."
"It was almost as if God was kind of saying 'Look at her. You're looking at yourself, how you were when you first started this journey.'"
"When we start tasting the good in our life, we are more willing to be producers of that good. And we do it with joy because we know we can experience it."
"The more work I could produce, the more of a producer I could be, was the more valuable I was."
"Producing by itself does not give a sense of satisfaction and does not allow us to examine and experience the goodness. All it does is it keeps us busy. And you have to produce to taste, but you can produce and never taste; and that's when it becomes dangerous."
"I had to live it first."
"But what if what He (God) has for you looks even better, because it's for you? It fits YOUR life and what He wants to do for your personally."
Ways of physical rest?
What would you tell the "Karen" out there listening?
Recognize that there is a problem.
What needs to change?
Take the REST Quiz.
"It's not normal to wake up in the morning to be just as exhausted as when you went to bed."
"When you fix the one that is giving you the most destress, the rest of them come easier."
What are the types of REST?
Physical (Passive and Active)
Mental
Social
Emotional
Sensory
Spiritual
Creative
What has your story gifted you?
The ability to open my heart in places I wouldn't have expected to open them.
"My mindset was that I should keep it all private, keep it into myself, not share the pain with anybody, not let people see the brokenness, not let them experience the trueness of what I've gone through in my life."
"Brokenness is part of the journey."
"Pain is just a testimony."
Resources mentioned in the episode:
"One step at a time leads to miles of greatness!"
Ready to see if coaching and a mentorship is for you? It's time you TAKE A.I.M. ~ Action Ignites Motivation. This is FREE for you. Stop trying to do it by yourself. Invest in YOU! You are worth the time!!!
ANNOUNCEMENT: Ready to shine your light and tell your story. Please click on MY STRENGTH IS MY STORY. Here you can submit yourself to appear on the podcast or make recommendations as who you would like to hear. This is going to be a beautiful series!
Watch CREATE YOUR NOW TV on YouTube.
Listen to Create Your Now on iHeart Radio. Click here.
The Create Your Now Archives are LIVE!! You can subscribe and listen to all the previous episodes here.  http://bit.ly/CYNarchive1 and http://bit.ly/CYNarchive2
Music by Mandisa – Overcomer
http://www.mandisaofficial.com
Cover Art by Jenny Hamson