"It is amazing what happens when you learn you can eat anything at any time." In My Strength is My Story with Jill Davis, Food for the Journey, she shares her story…Brave. Beautiful. You.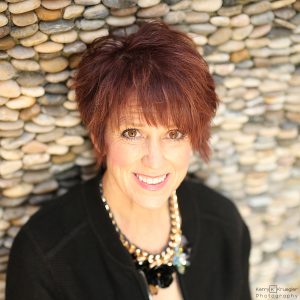 Jill Davis: A single mother of 4 beautiful children, 1 grandchild, and newly engaged to an amazing man. Through the majority of her adult life, she carried the extra pain of 135 pounds. Along her journey, she not only released the weight, but she rediscovered who she is. How do you use food for your journey? Step away from the body shaming and embrace the beauty of the brave you!
Purchase the Book: Food for the Journey: Stop Fighting Your Weight, Start Finding Your Way
Enjoy the multitude of topics discussed. Many golden nuggets throughout this coffee chat. Sit back and soak in Jill's strength, beauty, and wisdom for your journey!
Childhood (youngest of 6 natural siblings)
Mom, eating, and growth spurts
The diet with only 800+ calories
Weight Release (a new way to say weight loss)
Your Body is a Gift
Marriage
Abusive relationshi
Weight gain (118 to 265 lbs)
Motherly love
Pregnancy and Fat
The "Perfect" Family
Bullying
The Mean Girl
Body Shaming
Single parenthood
Unlearning Body Shaming
Children and Joy Eating
Food and Social Patterns
How to eat
Food and Moral Character (Are you good or bad?)
Social event eating
Fullness Factor (What does it feel like?)
Food Allergies
Body Fuel Gauge
Morality around food
How to listen to your body
Cheating on diets
DISC Personalities and Exercise
DOWNLOAD: Gratitude Journey – Text gratitude to 44222
Quotes and statements within the interview:
"Diets don't work!"
"Never compare somebody's outside with somebody's inside."
"You are never going to measure up."
"I want everyone to fall in love with their body.

"
"When our tastebuds stop working, we are full."
"We are not good or bad based on what we eat."
"It is amazing what happens when you learn you can eat anything at any time. You will stop wanting to eat everything all the time." ~ Jill Davis
Brave. Beautiful. You.
What has your story gifted you?
Learned to be non-judgemental
Learning to breathe
Be present.
Be grateful.
Be in community.
Resources mentioned in the episode:
"One step at a time leads to miles of greatness!"
Ready to see if coaching and a mentorship is for you? It's time you TAKE A.I.M. ~ Action Ignites Motivation. This is FREE for you. Stop trying to do it by yourself. Invest in YOU! You are worth the time!!!
ANNOUNCEMENT: Ready to shine your light and tell your story. Please click on MY STRENGTH IS MY STORY. Here you can submit yourself to appear on the podcast or make recommendations as who you would like to hear. This is going to be a beautiful series!
Music by Mandisa – Overcomer
http://www.mandisaofficial.com
Cover Art by Jenny Hamson