My Strength is My Story with Lisa-Jo Baker, Never Unfriended: The Secret to Finding and Keeping Lasting Friendships.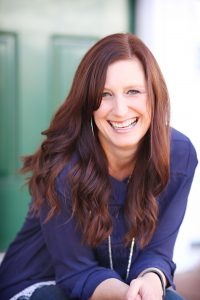 Lisa-Jo Baker: A wife of nearly 20 years, a mother of three vivacious children, and love to connect, encourage, and champion women both in person and online. Lisa-J is the author of Surprised by Motherhood including the Bible study, We Saved You a Seat. She is the creator of The Temper Toolkit.
She is the community manager at (in)courage.me since 2010. There Lisa-Jo engages in conversation with hundreds of women about friendship.
Her latest book, Never Unfriended: The Secret to Finding and Keeping Lasting Friendships, opens discussion to the power of being a friend.
"The shortest distance between strangers is a shared awkward story." ~ Lisa-Jo Baker
Enjoy the multitude of topics discussed including sweat pants, skinny jeans, un-fine, and inconvenienced. Let's go deeper with your friendships.
The Outdoor Space
Definition of Friendship
Consumer culture
What's in it for me?
What's in it for you?
Sweat pants vs. Skinny Jeans
Fine and Busy
Truth
Starvation
Conversations
The New Girl
Meet 'n Greet
The Leader's Kit
Seeking Friends
Jesus and Friendships
Circle of Friends
John's Gospel
Safe Walls
FOMO Amplification
Drive-By Comparison Shootings
Encouragement
Saul-David-Jonathon Triangle
Aligning with God
The ministry of interruption
Create imperfect time
Perfection
Let go
Backpack of grievances
Mapping your friendship DNA
Forgiveness
Invite your friend over
Forgive 70×7
Internal monologue
Benefit of the Doubt
A spiritual discipline
Toxic relationships
Safe boundary lines
Jesus is the standard
in Christ
in Community
Every day faith
"We all aspire to find and be sweat pant friends." ~ Lisa-Jo Baker
Quotes and statements within the interview:
"It's amazing how adding an outdoor living space is wonderful."
"It can get a little messy and a little up in your business is how it can feel."
"I think we live in a consumer culture where we approach friendship with a question, 'What's in it for me?'".
"What does it look like to love you, to be your friend?"
"Truth is a very powerful tool in friendships."
"If you can get past fine and tell them how you really are doing, it's such a gift to them."
"Friendship wil starve on a diet of 140 characters or Facebook status updates."
"Often it takes going first in order to get passed just those tiny little pockets of time we have on Facebook or Instagram."
"Until you're willing to put yourself out there again, you won't be able to go deeper into community."
"Jesus moved into the neighborhood."
"He (Jesus) has guarded and protected them."
"It feels like a drive-by comparison shooting."
"You have to replace comparison with something else."
"The Kingdom of God is a co-op not a competition."
"If we don't leave space to be inconvenienced, friendship just can't thrive."
"The greatest gift you can give your friend is to invite her over when all your laundry is sitting out."
"Invite your friend over on a messy house day."
"If we let someone see our house, we might be more likely to let them see our soul."
"It is a very powerful gift. But it will cost you to give it to somebody because you have to lay down all of your own defenses that is what's happening when you're having those conversations in your head."
"You can't keep drinking that kind of poison and not expect your soul to be affected."
"He is the place to go to first; He si the place to practice friendship and to know you are the most accepted."
"Find yourself among friends."
"But then how do we reconcile our desire for friendship with our fear of friendship?"
How to be a better friend?
Willing to let go of past things that hurt you.
Willing to go first in new friendships.
Women and Friendship
All women want community.
A lot of women bring hurt, nervousness, and fear.
What has your story gifted you?
"My strength has really come through the broken places in my story; the things that have caused me the most pain."
Resources mentioned in the episode:
"One step at a time leads to miles of greatness!"
Ready to see if coaching and a mentorship is for you? It's time you TAKE A.I.M. ~ Action Ignites Motivation. This is FREE for you. Stop trying to do it by yourself. Invest in YOU! You are worth the time!!!
ANNOUNCEMENT: Ready to shine your light and tell your story. Please click on MY STRENGTH IS MY STORY. Here you can submit yourself to appear on the podcast or make recommendations as who you would like to hear. This is going to be a beautiful series!
Watch CREATE YOUR NOW TV on YouTube.
Listen to Create Your Now on iHeart Radio. Click here.
The Create Your Now Archives are LIVE!! You can subscribe and listen to all the previous episodes here.  http://bit.ly/CYNarchive1 and http://bit.ly/CYNarchive2
Music by Mandisa – Overcomer
http://www.mandisaofficial.com
Cover Art by Jenny Hamson