What would happen if you could take an inside out look at overcoming trauma and finding purpose in the pain? Anne Beiler, founder of Auntie Anne's Pretzels, shares that the secret lies within.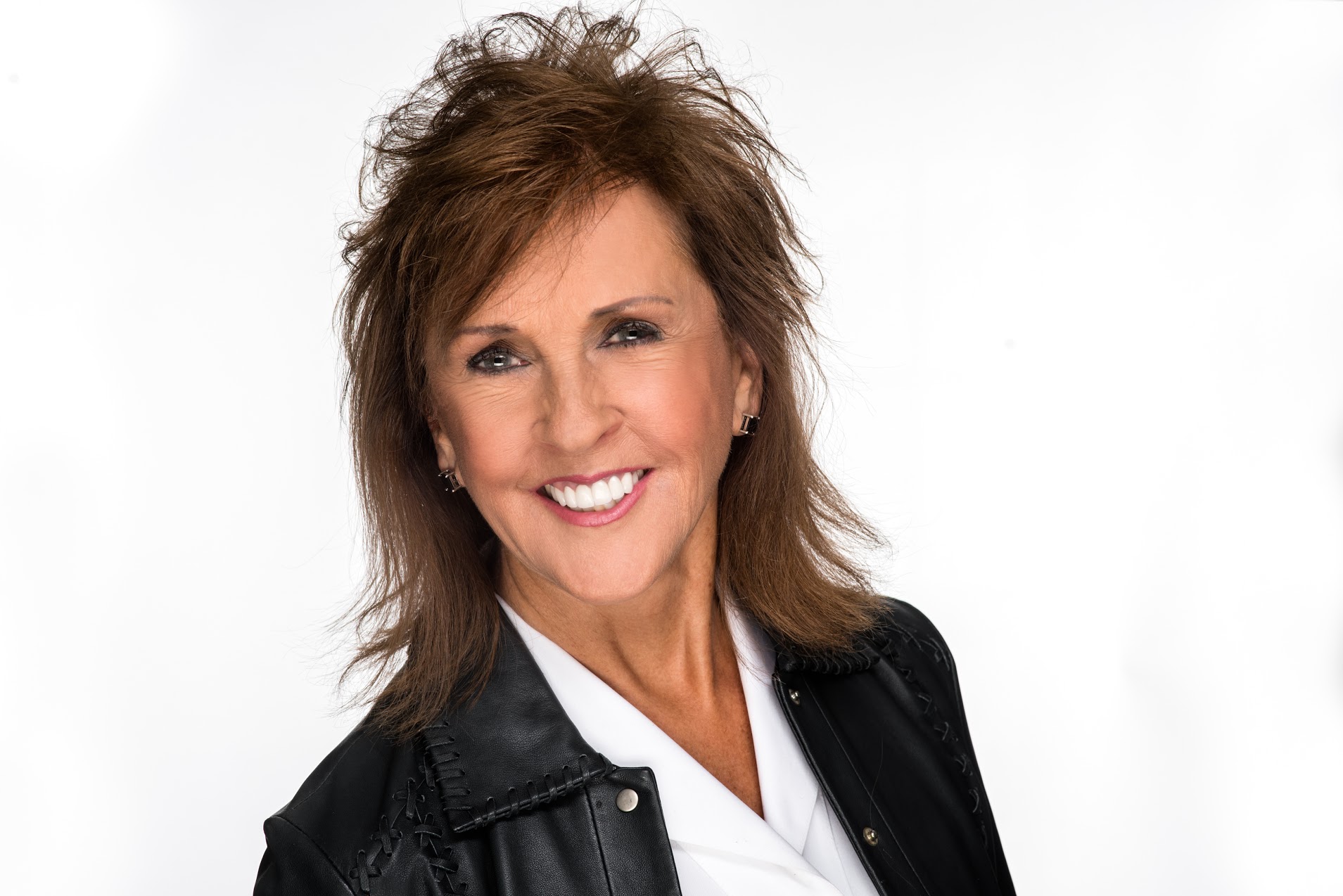 Anne Beiler: A wife of 51 years to Jonas and mom to their two daughters, and grandma to four grandchildren.
She was names one of America's 500 Women Entrepreneurs by Working Women, and Entrepreneur of the year in 1992 and 1994 by Inc. Magazine.
All of this because she began twisting pretzels in 1987 to support her husband's vision of offering free counseling services.
Anne is best known as Auntie Anne of Auntie Anne's Pretzels.
Anne's entrepreneurial insights and personal story has been featured on many television shows including ABC's Secret Millionaire, The Oprah Winfrey Show, and Good Morning America. He story has been highlighted by multiple publications including Fortune Magazine, INC. Magazine, and Guidepost.
In 2005, Anne sold Auntie Anne's Pretzels. She now speaks to audiences around the world inspiring and encouraging others to overcome themselves.
Anne is also an author of her first book, Twist of Faith.
"My life on the farm was very safe and it was very secure." ~ Anne Beiler
Enjoy the multitude of topics discussed including Auntie Anne's Pretzels, Walk A Mile, grief, silence, and confessions, plus so much more.
Creation
The Dark Place
I Come to the Garden Alone
Amish Community
Supper Table
Discipline
Role models
The Love Story
Walk A Mile
Respect
The ugly duckling
StoriesX8.com
Tragedy & Trauma
Grief
Silence
Guilt
Abuse
Beside Prayers
Journaling
One to Another Confession
James 5:16
1 John 1:7
The Confession
Hope
What is your struggle?
Faithfulness
Proverbs 6:5
Gratitude
"This power of confession, one to another confession, has become so real and so alive in my heart that I can't even stop talking about it, because it has transformed me." ~ Anne Beiler
#MyStrengthIsMyStory #CreateYourNow #AnneBeiler
Quotes and statements within the interview:
"My husband joins me at some point in my meditation, and the two of us together are able o just enjoy God's presence, God's faithfulness, because He really has been very faithful to him and I, and my entire family."
"I'm no longer Amish, but I do have great appreciation for my mom and dad. They never left me with money, but they left me a great, great rich, deep heritage about God and family."
"There's something about music in my soul that I know was instilled in me as a kid."
"That was one season of my life that was just more than I dreamed of at that time."
"Your career is your family."
"But I was attracted to his spirit."
"And it's not our duty to change anyone or to fix them.
"So as wives, it's really our responsibility to love, respect, and treat our husbands as Jesus treats us."
"We (Women) like to hear the word 'love'; men want to hear the word 'respect'."
"I was not prepared for tragedy or trauma."
"But the comfort was fleeting, because how I began my descent, slow and gradual descent into a world of spiritual confession and emotional pain."
"That's what happens when trauma happens; it changes us forever."
"I decided that I would never tell what happened."
"Don't talk. Don't trust. Don't feel."
"My secret kept me in seven years of abuse, meeting with him (pastor) regularly, manipulation, deception."
"I actually learned how to navigate in the dark world."
"I got comfortable in my pain."
"And what I discovered, about this one to another confession, is that it's the highest form of communication; the deepest connections, as we learn how to be honest, transparent, vulnerable, and just plain down real."
"Real is biblical, very biblical." 
"And as part of that story, Auntie Anne's Pretzels was created."
"That one confession began to set me free."
"God gave us a voice. He gave us a tongue to speak. And that's how He helps us."
"And when I feel it, I'm gonna reveal it."
"Her death created a life for me that I would never have experienced otherwise."
"You are lovable. You are forgivable. You are changeable. Believe truth rather than lies."
What has your story gifted you?
"I had no idea how much is inside of me. And that there's really no end to the abilities that God wants to give to me. And what He wants to do through me."
Resources mentioned in the episode:
"One step at a time leads to miles of greatness!"
Ready to see if coaching and a mentorship is for you? It's time you TAKE A.I.M. ~ Action Ignites Motivation. This is FREE for you. Stop trying to do it by yourself. Invest in YOU! You are worth the time!!!
ANNOUNCEMENT: Ready to shine your light and tell your story. Please click on MY STRENGTH IS MY STORY. Here you can submit yourself to appear on the podcast or make recommendations as who you would like to hear. This is going to be a beautiful series!
Subscribe to Create Your Now TV on YouTube.
Listen to Create Your Now on Spotify and Pandora.
Listen to Create Your Now on iHeart Radio. Click here.
The Create Your Now Archives are LIVE!! You can subscribe and listen to all the previous episodes here.  http://bit.ly/CYNarchive1 and http://bit.ly/CYNarchive2 and http://bit.ly/CYNarchive3 and http://bit.ly/CYNarchive4 and http://bit.ly/CYNarchive5
Contact me at YourBestSelfie@CreateYourNow.com
Instagram
@CreateYourNow
@Kristianne Wargo
Twitter
@KristianneWargo
@CreateYourNow
Facebook
www.facebook.com/TheKISSCoach
www.facebook.com/CreateYourNow
Cover Art by Jenny Hamson
Music by Mandisa – Overcomer
http://www.mandisaofficial.com
Song ID: 68209
Song Title: Overcomer
Writer(s): Ben Glover, Chris Stevens, David Garcia
Copyright © 2013 Meaux Mercy (BMI) Moody Producer Music (BMI)
9t One Songs (ASCAP) Ariose Music (ASCAP) Universal Music –
Brentwood Benson Publ. (ASCAP) D Soul Music (ASCAP) (adm. at CapitolCMGPublishing.com) All rights reserved. Used by permission.