For many, prayer can seem boring, difficult, or even pointless. Julia Jeffress Sadler shares how God has a surprising life for you when you're bold enough to ask. Pray BIG Things!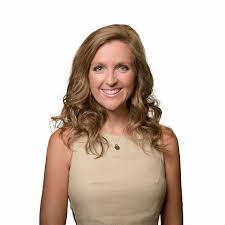 Julia Jeffress Sadler: A wife of 10 1/2 years to Ryan and mother to their three miraculous triplets.
Julia is a licensed professional counselor, conference speaker, host of The Julia Sadler Show, Reality TV Star, and the Girls Ministry Director at The First Baptist Church of Dallas in Texas.
And somehow when she had a few breaths and breaks, Julia became an author of her brand new book, Pray Big Things: The Surprising Life God Has for You When You're Bold Enough to Ask.
"And because God is always doing something big, we can always be doing something big through prayers and through witnessing to other people." ~ Julia Jeffress Sadler
Enjoy the multitude of topics discussed including growing up in church, infertility, purpose, obedience, TLC's "Rattled", plus so much more.
Preacher's Kid
Growing up
Salvation
Public school
Faith
Why do I really believe this?
Responsibility
What if?
The Prayer List of Twenty
Name it, Claim it
Waiting time
Unanswered prayers
When the answer is NO
Book of John
Joseph
Genesis 50:20
Jealousy
Dreams
The nightmare
Show me why
Infertility
Purpose
Struggle well
Day to day
Obedience
A fist to God
TLC "Rattled"
"God's motivation is drawing us close to Him not punishing us." ~ Julia Jeffress Sadler
#MyStrengthIsMyStory #CreateYourNow #JuliaJeffressSadler
Quotes and statements within the interview:
"Knowing that this life is not all there is."
"I accepted Christ when I was four and really understood salvation and Christ had died on the cross for me, and I wanted that gift."
"I was tired of always being the example."
"I had to get to the point where my faith had to become my own."
"I've always grown up praying, but I really thought it was boring."
"There has to be a time where it's not theologically we should pray. It's I need to start being an active player, an active prayer in my own life."
"Prayer is a lifestyle."
"I really try to urge readers in Pray Big Things to remember those dreams that God's put on their heart; that we don't have to deviate from that in order to have an exciting life."
"Prayer is dangerous."
"I remember thinking, so you better bring it Satan, 'cause I'm not going anywhere."
"Waiting time is different from God specifically saying NO."
"God has a purpose for times that surprise us, cause they don't surprise Him."
"God gave you those dreams beforehand, so that you could hold onto them."
"God didn't accidentally give you this struggle."
"The year following, I prayed a lot of things that didn't happen."
What has your story gifted you?
"It's gifted me with the ability to stand firm in a way I haven't been able to before and say, 'Yes! God is real. Scripture is real. It's all real. So what are you waiting for?'"
Resources mentioned in the episode:
"One step at a time leads to miles of greatness!"
Ready to see if coaching and a mentorship is for you? It's time you TAKE A.I.M. ~ Action Ignites Motivation. This is FREE for you. Stop trying to do it by yourself. Invest in YOU! You are worth the time!!!
ANNOUNCEMENT: Ready to shine your light and tell your story. Please click on MY STRENGTH IS MY STORY. Here you can submit yourself to appear on the podcast or make recommendations as who you would like to hear. This is going to be a beautiful series!
Subscribe to Create Your Now TV on YouTube.
Listen to Create Your Now on Spotify and Pandora.
Listen to Create Your Now on iHeart Radio. Click here.
The Create Your Now Archives are LIVE!! You can subscribe and listen to all the previous episodes here.  http://bit.ly/CYNarchive1 and http://bit.ly/CYNarchive2 and http://bit.ly/CYNarchive3 and http://bit.ly/CYNarchive4 and http://bit.ly/CYNarchive5
Contact me at YourBestSelfie@CreateYourNow.com
Instagram
@CreateYourNow
@Kristianne Wargo
Twitter
@KristianneWargo
@CreateYourNow
Facebook
www.facebook.com/TheKISSCoach
www.facebook.com/CreateYourNow
Cover Art by Jenny Hamson
Music by Mandisa – Overcomer
http://www.mandisaofficial.com
Song ID: 68209
Song Title: Overcomer
Writer(s): Ben Glover, Chris Stevens, David Garcia
Copyright © 2013 Meaux Mercy (BMI) Moody Producer Music (BMI)
9t One Songs (ASCAP) Ariose Music (ASCAP) Universal Music –
Brentwood Benson Publ. (ASCAP) D Soul Music (ASCAP) (adm. at CapitolCMGPublishing.com) All rights reserved. Used by permission.