If you want positive results from prayer, you first need to pray! But so many people who say they believe in the power of prayer actually pray very little. Autumn Miles relentlessly pursues God with passion and great expectation; Gangster Prayer!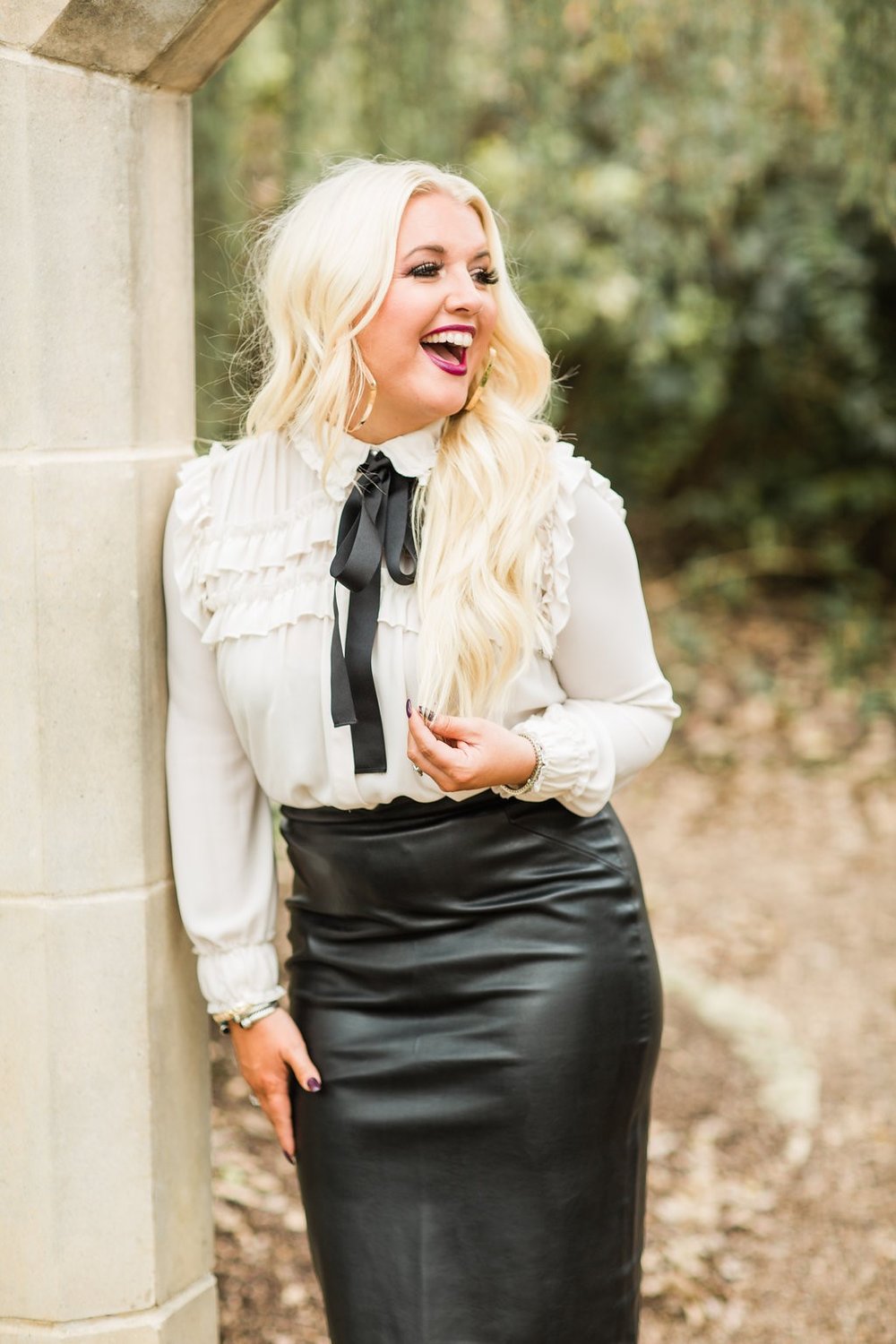 Autumn Miles: A wife of 15 years to Eddie Miles and mother to their four children.
She is the founder of Autumn Miles Ministries, an organization devoted to spiritually challenging the way women think, and CEO of The Blush Network.
As a survivor of domestic abuse, Autumn is passionate about educating the church on how to effectively assist victims.
Autumn is a dynamic speaker, a radio show host of "The Autumn Miles Show", and an author of 3 books: Appointed, I Am Rahab and Gangster Prayer.
"You want a miracle? You've got to do the work of prayer." ~ Autumn Miles
Enjoy the multitude of topics discussed including mobsters, doubt, repentance, adoption, and Disney World, plus so much more.
Beauty of Outside
Documentaries
Loyalty
Moment of Reckoning
Honest audit
Gangster Prayer
Prayer meetings
Talking at God
Expecting an answer
Prayer is a dying language
Literary Agent
Right/Wrong way to pray
Prayer of doubt
Internal attitude
Pray through faith
Ask!
Practice & Routine
Repentance
Seeking forgiveness
Fasting
Disney World
Frustration
Scriptural Confirmation
Adoption
Obedience
Early Riser
Praying as a couple
"When prayer is your lifestyle and when you understand the power it produces, it is worth every sacrifice that you give it." ~ Autumn Miles
#MyStrengthIsMyStory #CreateYourNow #Autumn Miles
Quotes and statements within the interview:
"Much needed rest after the craziness of yesterday."
"During this particular season of my life, I was watching a documentary on mobsters and gangsters."
"The Spirit of God spoke so clearly to me and said, 'Do you seem them? They're more passionate about their mission of evil, than you are your mission of prayer."
"I sat there offended, kind of mad, but convicted in the best way."
"How do you package that convictions?"
"But gangster prayer in general — it is about doing the work of prayer; overhauling your prayer life."
"Prayer is the insight."
"We've got to get it right when it comes to setting our priorities straight when it comes to prayer."
"And then I started to relax and realize that this was a simple conversation where I expected an answer."
"Everything I am today is a result of a prayer that God answered."
"I do believe that God interprets our attitude of prayer."
"What are our thoughts when we do pray?"
"We have the freedom to ask Him to prove Himself to us."
"I didn't start off asking for a million dollars, my faith could not support that."
"People want the results from prayer, but they don't want to pray."
"Working prayer always works."
"There is a level of faith that we can get to that is beyond where we are without sacrificing."
"When I thought God would give me a promise in prayer was confirming it with scripture."
"The results in my prayer life have come from years of waiting, years of praying, years of believing, years of standing on the scripture."
"I'm not dependent on how humans react to my project. I'm dependent on whether God approves it."
What has your story gifted you?
"If it wasn't for 'that', I wouldn't be here."
"My story, although it's an ugly one, has been the greatest gift that God has ever given me."
Resources mentioned in the episode:
"One step at a time leads to miles of greatness!"
Ready to see if coaching and a mentorship is for you? It's time you TAKE A.I.M. ~ Action Ignites Motivation. This is FREE for you. Stop trying to do it by yourself. Invest in YOU! You are worth the time!!!
ANNOUNCEMENT: Ready to shine your light and tell your story. Please click on MY STRENGTH IS MY STORY. Here you can submit yourself to appear on the podcast or make recommendations as who you would like to hear. This is going to be a beautiful series!
Subscribe to Create Your Now TV on YouTube.
Listen to Create Your Now on Spotify and Pandora.
Listen to Create Your Now on iHeart Radio. Click here.
The Create Your Now Archives are LIVE!! You can subscribe and listen to all the previous episodes here.  http://bit.ly/CYNarchive1 and http://bit.ly/CYNarchive2 and http://bit.ly/CYNarchive3 and http://bit.ly/CYNarchive4 and http://bit.ly/CYNarchive5
Contact me at YourBestSelfie@CreateYourNow.com
Instagram
@CreateYourNow
@Kristianne Wargo
Twitter
@KristianneWargo
@CreateYourNow
Facebook
www.facebook.com/TheKISSCoach
www.facebook.com/CreateYourNow
Cover Art by Jenny Hamson
Music by Mandisa – Overcomer
http://www.mandisaofficial.com
Song ID: 68209
Song Title: Overcomer
Writer(s): Ben Glover, Chris Stevens, David Garcia
Copyright © 2013 Meaux Mercy (BMI) Moody Producer Music (BMI)
9t One Songs (ASCAP) Ariose Music (ASCAP) Universal Music –
Brentwood Benson Publ. (ASCAP) D Soul Music (ASCAP) (adm. at CapitolCMGPublishing.com) All rights reserved. Used by permission.