My Strength is My Story with Cynthia Bennett and Missy Broadway, My Life in 10 Minutes.
Life is precious! When Cynthia Bennett had a near-death experience, she knew capturing life's unique stories was vital. Join her and Missy Broadway as they share their heart and passion for their brand new APP, My Life in 10 Minutes.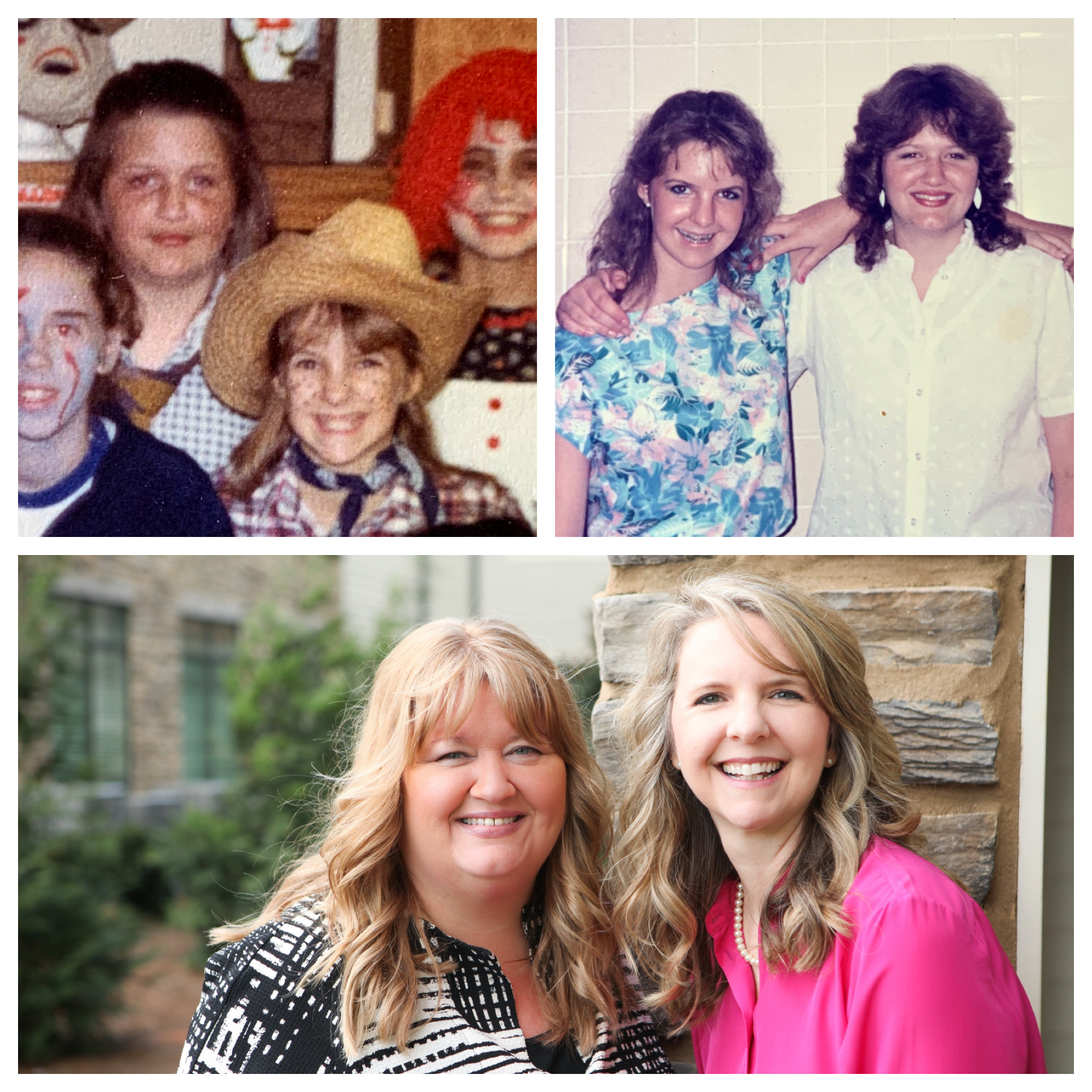 Cynthia Bennett is married to her best friend, Patrick, and is mom to their two grown sons, Brooks and Nathan. She is also a second generation native of Nashville, Tennessee.
In 2012, Cynthia shattered a vertebrae in her back while cliff jumping on a family vacation. This near-death experience increased her passion for life and its stories, and led her to create My Life in 10 Minutes, an app that guides and empowers users to capture video of their unique life stories and what is most important to them.
Missy Broadway is a beach girl at heart and a fourth generation native of Nashville, Tennessee. She has spent more than 25 years in the healthcare industry, directing strategic accounts, implementing software transitions, and training employees. Missy is the co-creator of the app, My Life in 10 Minutes.
Unfortunately, Missy lost her grandmothers to Alzheimer's disease and desperately wishes she had video of her grandma telling her how to make her chicken and dumplings, or a video of granny telling the story of the first time she spotted Missy's grandfather (when she was only 12!).
"Sharing our stories can give us strength, and can give strength to those who listen to our story and can relate to parts of it" ~ Cynthia Bennett
Connect with Cynthia Bennett and Missy Broadway
APP: My Life in 10 Minutes (found in the APP Store or Google Play)
Enjoy the multitude of topics discussed including big hair, chicken and dumplings, Vitamin D, and a video time capsule.
Welcome to the family
Childhood friendship
Nashville natives
80's girls
Effects of the sun
Rare time together
Jumping off the cliff
Shopping
The Dream
Nashville Entrepreneur Center
Capturing Stories
Alzheimer's
Chicken and dumplings
Purpose in your story
Generational stories
Themes and Questions
Storage
Birth story
Highlights
Mylie
My Mom
Legacy
Creativity
Video story
Connect with Cynthia Bennett and Missy Broadway
APP: My Life in 10 Minutes (found in the APP Store or Google Play)
"You know me!" ~ Cynthia Bennett
#MyStrengthIsMyStory #CreateYourNow #MyLifeIn10Minutes
Quotes and statements within the interview:
"So Missy and I are like the double and triple unicorn."
"We have so many times of wonderful laughter through building this business, but we can bicker like sisters as well and debate."
"I'm just in love right now. It makes me happy. I take walks in ways that I had not been taking walks before now."
"They rebuilt my spine with titanium."
"The preciousness of life and even of life's stories became very, very valuable, because I nearly lost my life."
"When we graduate to Heaven, we take those stories and the things that are important to us with us."
"Being on that partial adventure with her; if you could just see how far she has come from how she was after that."
"It truly is about saving what's most important to you or most important to your love ones."
"What if this had been available when Grandma was alive."
"The family stories that were lost with Granny."
"There's a lot in it for you personally just thinking through all of these fun memories as well as capturing fun memories for other people to enjoy."
"One of the things that stops us from dong this already is the planning that it takes to come up with what we want to capture."
"If you've recorded a video on your phone before, you should be able to record this. It is that easy!"
"Once she started talking, she started telling things that I had never heard her tell before."
"We're talking about it right now!"
"I am just starting to be able to say that I think there has been so many beautiful things that have been a by-product of going through that or a result of going through that, that I wouldn't have otherwise."
"Tell stories. Tell memories."
How can you use "My Life in 10 Minutes" App this Spring and Summer?
Ask the same questions of your children every year, especially their birthday.
Highlights of vacation
Mother's Day
Weddings
Graduation
Capture a story or two with your parents or grandparents, if they are still with you.
What has your story gifted you, Cynthia?
Story unfolding before us
"Trusting the author of the story, which I believe is God, and trusting that He brings beauty from the pain of your story and hope from the pain of your story, and He brings joy and celebration from those good times."
"As my story continues to unfold, I will trust His plan and His purpose in the journey ahead."
"It's an ongoing story that I'm excited to be apart of for as long as He has me here."
What has your story gifted you, Missy?
My parents have gifted me with a wonderful life.
Gratitude
"They brought me up in a good Christian home that they instilled Christian values in me."
"The worked so hard to send me to school."
"They laid the groundwork for what has been a pretty great life so far."
Resources mentioned in the episode:
APP: My Life in 10 Minutes

(found in the APP Store or Google Play)
"One step at a time leads to miles of greatness!"
Ready to see if coaching and a mentorship is for you? It's time you TAKE A.I.M. ~ Action Ignites Motivation. This is FREE for you. Stop trying to do it by yourself. Invest in YOU! You are worth the time!!!
ANNOUNCEMENT: Ready to shine your light and tell your story. Please click on MY STRENGTH IS MY STORY. Here you can submit yourself to appear on the podcast or make recommendations as who you would like to hear. This is going to be a beautiful series!
Subscribe to Create Your Now TV on YouTube.
Listen to Create Your Now on Spotify.
Listen to Create Your Now on iHeart Radio. Click here.
The Create Your Now Archives are LIVE!! You can subscribe and listen to all the previous episodes here.  http://bit.ly/CYNarchive1 and http://bit.ly/CYNarchive2 and http://bit.ly/CYNarchive3 and http://bit.ly/CYNarchive4 and http://bit.ly/CYNarchive5
Contact me at YourBestSelfie@CreateYourNow.com
Instagram
@CreateYourNow
@Kristianne Wargo
Twitter
@KristianneWargo
@CreateYourNow
Facebook
www.facebook.com/TheKISSCoach
www.facebook.com/CreateYourNow
Cover Art by Jenny Hamson
Music by Mandisa – Overcomer
http://www.mandisaofficial.com
Song ID: 68209
Song Title: Overcomer
Writer(s): Ben Glover, Chris Stevens, David Garcia
Copyright © 2013 Meaux Mercy (BMI) Moody Producer Music (BMI)
9t One Songs (ASCAP) Ariose Music (ASCAP) Universal Music –
Brentwood Benson Publ. (ASCAP) D Soul Music (ASCAP) (adm. at CapitolCMGPublishing.com) All rights reserved. Used by permission.