Sometimes the toughest fight is not knowing the battle you're up against. Bethany Palmer shares her story of how she fought and won the battle against breast cancer. Her revelations will stir your heart and impact your world.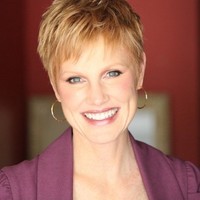 Bethany Palmer is a wife to her husband Scott for 20 years, and mom to their two boys. Together, Bethany and Scott are known as "The Money Couple".
As an author, speaker, being featured on national TV and radio shows, Bethany has dedicated her life to helping couples bring their love and money together. The battle of relationships.
The greatest battle she fought was her diagnosis with breast cancer. God did a mighty work in her life!
"God is good ALL the time." ~ Bethany Palmer
Enjoy the multitude of topics discussed including the Colorado Incline, red hair, NYC photo shoot, mammograms, and milestones!
20th Anniversary
The Incline
Gratitude
Breast Cancer & family
Annual MRI
Vacation
The Call
The Slip
Ripped Rotator Cuff
Out of body experience
Shock
Stage 3
Red hair
Conversations with boys
Identity
Hugs
Fear
Badge of honor
Fighter vs. Victim
Blogging
Philippians 4:6-7
Chemotheraphy
NYC photo shoot
The HUGE bag & taxi
Treatments
My almost death
Christmas
Wigs & hats
Balloons
The sewn hat
Spouse support
PET Scan
Thyroid removed
Prayers & meals
Double masectomy
Tumor markers
Money & Marriage
4 Stages of Breast Cancer
her2 positive
her2 negative
Mammograms
Milestones
Mindsets
12x under anesthesia
I feel like a woman!
Sex life
The journey
I love life!
Gracious
Love & generosity
1 out of 8
"I don't want to be part of the pink club." ~ Bethany Palmer
Quotes and statements within the interview:
"I did the Colorado incline and we celebrated our 20th anniversary."
"I was a really healthy person."
"They called me back in to get another one."
"It actually came back positive." ~ by doctor
"Matter of fact, you have eleven tumors." ~ by doctor
"Here we are up in Oregon on a family vacation and we're supposed to then, you know, I'm supposed to grapple with the fact that I have cancer."
"And so that's kind of the thing that goes in my mind, I wasn't the cancer type."
"God is good ALL the time; I just have to remember that."
"So it was a whirlwind. And that was the start of our journey."
"I wasn't really connecting with what was really going on."
"I'm gonna like have chemo, and it's like my hair is gonna be gone."
"One thing I've learned is that everybody has their own journey and you've got to allow people to have their own journey."
"The medicine is gonna make mommy lose her hair, but it's not going to be forever; it's just for a little while. And then they both just started bawling."
"That night it all consumed me that I might not make it."
"What chemo does is it kills all the bad but it also kills the good."
"My almost death was on Christmas day."
"My journey of recovery was a long, long journey."
"They thought that every woman who didn't have hair had breast cancer."
"Scott was just wonderful during the whole thing. I cannot even tell you how much important it is to be a support."
"It was the prayers of people. It was the support of people. It was the support of my husband that really got me through the whole thing."
"It's like getting ready to get in a car accident."
"If you don't feel comfortable, just break through it and just do it anyway."
"The lymph nodes were clear of cancer which was the miracle."
"I don't get this sickness thing, but I'm thankful that I am here and that I can share my story."
"Really our life here on earth is just a dot in the line of eternity."
"So I had a lot of cancer, but it was all contained cancer."
"Get your mammograms!"
"The best milestone was about a year ago when I was able to tell Scott, 'You know, I really think this breast cancer thing is in my past. It's in my history.'"
"How many body parts can you live without?"
"I've learned a lot about, you know, being open but at the same time not being judgmental."
"God is constant."
"It just is what it is."
"And I have faith that is so strong that knows that He's with me!"
What has your story gifted you?
"But the intensity, the realness of loving the Lord is what breast cancer has taught me."
"He really is good ALL the time!"
"I think I'm glad it happened."
Resources mentioned in the episode:
"One step at a time leads to miles of greatness!"
Ready to see if coaching and a mentorship is for you? It's time you TAKE A.I.M. ~ Action Ignites Motivation. This is FREE for you. Stop trying to do it by yourself. Invest in YOU! You are worth the time!!!
ANNOUNCEMENT: Ready to shine your light and tell your story. Please click on MY STRENGTH IS MY STORY. Here you can submit yourself to appear on the podcast or make recommendations as who you would like to hear. This is going to be a beautiful series!
Subscribe to Create Your Now TV on YouTube.
Listen to Create Your Now on Spotify.
Listen to Create Your Now on iHeart Radio. Click here.
The Create Your Now Archives are LIVE!! You can subscribe and listen to all the previous episodes here.  http://bit.ly/CYNarchive1 and http://bit.ly/CYNarchive2 and http://bit.ly/CYNarchive3 and http://bit.ly/CYNarchive4
Contact me at YourBestSelfie@CreateYourNow.com
Instagram
@CreateYourNow
@Kristianne Wargo
Twitter
@KristianneWargo
@CreateYourNow
Facebook
www.facebook.com/TheKISSCoach
www.facebook.com/CreateYourNow
Music by Mandisa – Overcomer
http://www.mandisaofficial.com
Cover Art by Jenny Hamson