My Strength is My Story with Kristy Cambron, Verse Mapping
Go beyond simply reading the Bible to researching and uncovering how to apply the Word to your everyday life. Kristy Cambron empowers you to deeply understanding God's word. Be changed by the stroke of pen. It's your story road!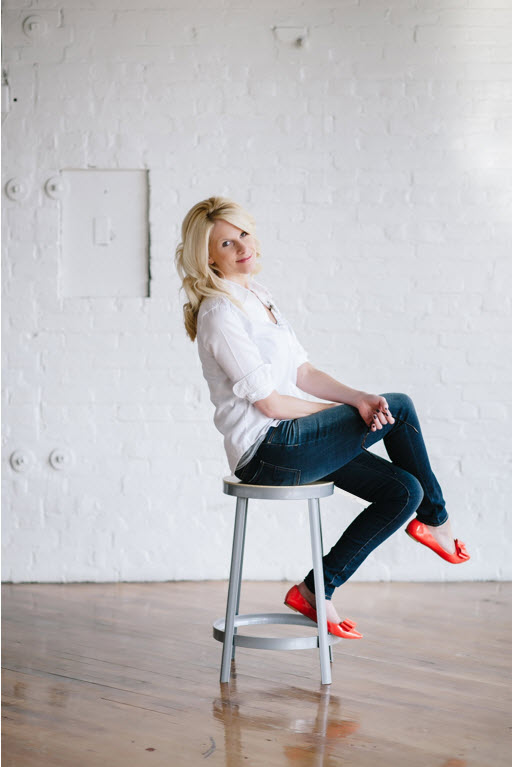 Kristy Cambron: A wife of 17 years and mother to their three sons.
She holds a degree in Art History & Research Writing. Plus, she has 15 years of experience in education and leadership development for a Fortune-100 Corporation working in partnership with companies like The Disney Institute, IBM/Kenexa, and Gallup.
Kristy is a speaker, a storyteller, and an award-winning author of Christian fiction. She ii also an author of Bible studies with her most recent being The Verse Mapping Series.
"God, get me out of here!" ~ Kristy Cambron
Enjoy the multitude of topics discussed including a heart for women's ministry, the story road, feasting, verse mapping, and #mindblown!
Family
Where did Jesus find you?
Visual storytelling
First heart whisper
College
Curriculum design
Work-life balance
Corporate America
Control
Am I gonna lose my job?
Trust
Wise Counsel
Flicker of a flame
Risk-taking
Pride walls
Identity walls
Sleep walking with my faith
The Story Road
Thomas Nelson
Dad & leukemia
"In our other home"
Baptism
Well-traveled
Doubt
Legacy of Faith
Verse Mapping
#mindblown
#pendrop
Creativity
What's happening?
Disciple
Quick Truth
Luke: Gathering the Goodness of God's Word
Acts: Feasting on the Abundance of God's Word
Goal-setting
The Thing!
Be Brave
"At the core, verse mapping is the questions. It's answering the questions." ~ Kristy Cambron
Quotes and statements within the interview:
"I have these hands that just can't draw or paint, or do any of the things that a proficient artist would do."
"Now i have to tell you that had to cook for over a decade."
"I was a non-traditional adult student."
"I have a husband who was SO supportive of my dreams."
"When you're walking surrendered, nothing is in our control, and that makes every day fresh and new and different."
"Put it in God's hands."
"Everything that we did aligned with scripture."
"And doing something when you feel like you're not a risk-taker, but risking big. That is HUGE my friends. That's huge!"
"What I mean by the identity walls is finding my own worth and identity in labels, in titles, in things that are outside who Christ is through me, and how Christ defines me."
"Because when you're surrendered to Jesus, He is the one who's leading you on a story road, instead of the other way around, which is nice to not be in my own control any more."
"So again, we're mountaintop and valley walking at the exact same time."
"I want the people who are doubting."
"It should spark an odyssey, if you will, to own our faith in Jesus Christ."
"I wanted everything to be backed up by scripture."
"The author of life; He is creative."
"It's really about taking the Bible, understanding the context with which it was written, and then how does that fit in my life today."
"Go with your heart."
"We are not finished on the road until we go home to be with Him."
"I want to be right where God wants me. That's where I want to be. And wherever He takes me, I want to be standing and walking right there on that story road.
"Respond."
To Get Started:
Bible
Pen
Notebook/Journal
Smart Device (phone, tablet, etc.)
Bible.com or Biblehub.com
Concordance
Verse Mapping:
Select a Verse
Design (Translations)
Develop (History)
Actions (What is the story?)
Outcome (Quick truth)
What has your story gifted you?
The most intimate walk with Jesus.
"No more 15 years of sleep walking through my faith with Jesus Christ."
"I love Him."
Resources mentioned in the episode:
"One step at a time leads to miles of greatness!"
Ready to see if coaching and a mentorship is for you? It's time you TAKE A.I.M. ~ Action Ignites Motivation. This is FREE for you. Stop trying to do it by yourself. Invest in YOU! You are worth the time!!!
ANNOUNCEMENT: Ready to shine your light and tell your story. Please click on MY STRENGTH IS MY STORY. Here you can submit yourself to appear on the podcast or make recommendations as who you would like to hear. This is going to be a beautiful series!
Subscribe to Create Your Now TV on YouTube.
Listen to Create Your Now on Spotify.
Listen to Create Your Now on iHeart Radio. Click here.
The Create Your Now Archives are LIVE!! You can subscribe and listen to all the previous episodes here.  http://bit.ly/CYNarchive1 and http://bit.ly/CYNarchive2 and http://bit.ly/CYNarchive3 and http://bit.ly/CYNarchive4
Contact me at YourBestSelfie@CreateYourNow.com
Instagram
@CreateYourNow
@Kristianne Wargo
Twitter
@KristianneWargo
@CreateYourNow
Facebook
www.facebook.com/TheKISSCoach
www.facebook.com/CreateYourNow
Music by Mandisa – Overcomer
http://www.mandisaofficial.com
Cover Art by Jenny Hamson