My Strength is My Story with Nick Craig, Leading From Purpose: Clarity And The Confidence To Act When It Matters Most.
Nick Craig breaks down the clarity and the confidence to act when it matters most in his new book, Leading From Purpose.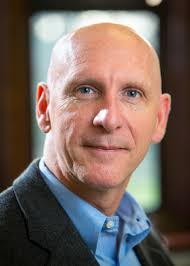 Nick Craig: A husband to Jeanne of 2 years and the father to 3 girls and 1 boy!
Nick is the President of Core Leadership Institute, a global firm committed to inspiring people to discover their purpose and equipping them to lead authentically.
He collaborated with Professor Bill George at Harvard Business School which led them to co-authoring Finding Your True North, a Personal Guide which became the course book for the Harvard Business School MBA class Authentic Leadership Development (ALD).
Through Nick's expertise in the area of leadership purpose, he has worked with corporate and academic organizations including Ben & Jerry's, Heineken, ING Bank, LEGO, Unilever, and the United States Military Academy at West Point.
"Purpose is not a cause, a passion, an aspiration, or the sum of your values. Purpose is that unique gift that you bring to the world." ~ Nick Craig
Enjoy the multitude of topics discussed including purpose, uncertainty, parenting, leadership, Jiffy Peanut Butter, and happiness. Be inspired to live out your purpose! And beware, Brené Brown has a caution for you.
Work with Bill George
Authentic leader
Fortune 10 Company
Purpose
Uncertainty
More or Less
Hard right vs. Easy wrong
Definition of purpose
Unique gift
What do you most miss?
Parenting
Leading
Leading from where?
Everett Spain
Boston Marathon
Impact
Points to Ponder
The Way It Is (William Stafford, 1993)
HR-friendly purpose
Curious little kid
Divorce & single parenting
If I had been living my purpose
The hard work
Solid ground
Jiffy Peanut Butter
Touch
Going in to go out
Magical moments as a child
Deep passions
Challenging experiences
Happiness
Aristotle
Prerana Issar
How to step back into the room?
Lord of the Rings
How do I access it?
Living your purpose
Brené Brown
"Purpose, I've discovered, is the only thing that we really have that doesn't change." ~ Nick Craig
Quotes and statements within the interview:
"It wasn't the plan to be doing this."
"But it was kind of a stepchild to all the other really exciting parts that we wanted to play with."
"They go from being on top of the world to having no idea where the bottom is."
"How do we make the choices that when we look back we knew it was the hard right choice?"
"Purpose is always pushing us to step into the bigger possibility of what it means to be who we are."
"Purpose is that unique gift that each of us bring to our life in our world."
"What do you most miss?"
"The beauty of this is, if you don't know it, you can't live it. And if you're not living from it, you can't lead from it."
"Fo me, leading is really about — whatever you're up to other people are with you and the consequences of the decisions you make impacts them, you're leading."
"What is the real story I need to hear about myself?"
"Purpose, at it's core, is that moment of joy when all hell breaks loose and everybody else is screaming. And you're like — You know what? This is actually cool!"
"Purpose is a devil in the sense that it will keep pushing you to step up into the place where you're not living."
"When you work on it in one part of your life, it impacts the other parts as well."
"The beauty of purpose is that it doesn't judge what we do as much as it calls us to bring our fullest gift to whatever it is."
"Until you have fully a relationship with yourself and with your purpose, it's unclear to me whether you fully have the relationship that you could have with everyone else."
"Stepping into purpose is more important."
"Purpose actually will have you delay momentary happiness for things that are of meaning and fulfillment."
"One of the hardest things for all of us is how to apply our purpose to ourselves."
 What has your story gifted you?
The thing that I'm here to bring fully to people.
"It has resulted in this work in being able to actually talk about this in a way that I would never have expected otherwise."
"My life is about the possibility of who we can me."
Resources mentioned in the episode:
"One step at a time leads to miles of greatness!"
Ready to see if coaching and a mentorship is for you? It's time you TAKE A.I.M. ~ Action Ignites Motivation. This is FREE for you. Stop trying to do it by yourself. Invest in YOU! You are worth the time!!!
ANNOUNCEMENT: Ready to shine your light and tell your story. Please click on MY STRENGTH IS MY STORY. Here you can submit yourself to appear on the podcast or make recommendations as who you would like to hear. This is going to be a beautiful series!
Subscribe to Create Your Now TV on YouTube.
Listen to Create Your Now on Spotify.
Listen to Create Your Now on iHeart Radio. Click here.
The Create Your Now Archives are LIVE!! You can subscribe and listen to all the previous episodes here.  http://bit.ly/CYNarchive1 and http://bit.ly/CYNarchive2 and http://bit.ly/CYNarchive3 and http://bit.ly/CYNarchive4
Contact me at YourBestSelfie@CreateYourNow.com
Instagram
@CreateYourNow
@Kristianne Wargo
Twitter
@KristianneWargo
@CreateYourNow
Facebook
www.facebook.com/TheKISSCoach
www.facebook.com/CreateYourNow
Music by Mandisa – Overcomer
http://www.mandisaofficial.com
Cover Art by Jenny Hamson