My Strength is My Story with Dorcas Cheng-Tozun, Start Love Repeat: How to Stay in Love with Your Entrepreneur in a Crazy Start-Up World.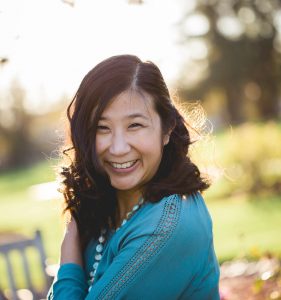 Dorcas Cheng-Tozun, an award-winning writer, editor, and speaker, shares how to stay in love with your entrepreneur in a crazy start-up work in her new book, Start, Love, Repeat.
Dorcas Cheng-Tozun:  A wife of 12 years to her incredible husband, Ned and mother of their 2 sons. As a Silicon Valley native, she has lived in mainland China, Hong Kong, and Kenya all because of the entrepreneurial ventures. Dorcas is a columnist for Inc.com along with Christianity Today, The Well, and Asian American Women on Leadership.
"Stress is an inevitable part of the start-up journey."
~ Dorcas Cheng-Tozun
Enjoy the multitude of topics discussed including newborns, chores, solar power, identity and start-ups. There is hope even amongst the crazy start-up world!
Crazy
Start, Love, Repeat
New Baby
Her inspiration – Ned
Stability
Marriage
Gratitude
Move to China
Solar Power Products
Risks
"Together"
Why this book?
Entrepreneurs
Lessons in Life
Intentions
Communication
Little Things – Chores
Compromise
Stress
The Edge of the Cliff
Burnout
Accountability
Community and Friendships
What do we all do after the sun sets?
Solar Home systems
Money
Faith
Family Calling
Miracles
Testing and Stretching
Identity
Failure
Rejection
Personal Value & Worth
Leader
Child of God
Sacrifices
Move to Kenya
Anxiety
Commonalities
Moving back to Kenya
How do you know it's your calling?
Gift of Faith
Dialogue with God
Pursue your passion
Trust & maturity in marriage
Hope
"No matter what we do, we are still children of God."
~ Dorcas Cheng-Tozun
Quotes and statements within the interview:
"There is never a dull moment in our family and I will always be braced for the unexpected."
"There really isn't much out there for the spouses of entrepreneurs."
"Just one day at a time and just to really try to appreciate what I have."
"He had that innate entrepreneurial bug that he could never shake."
"I'm a much more stable kind of person."
"To meet someone with such a free spirit and who was so wanting to pursue his passion and to find his joy in life, that was really inspiring to me and really infectious too."
"And yet you mature and you grow and you learn so much about yourselves and about the world because your partner is so different and they're constantly pushing you to think in different ways and to try new things and to do things and be in different ways to do on your own."
"We went knowing almost nothing about the city."
"We had nothing to lose."
"We wanted to be together at least spending more than half the time in the same place."
"It was extraordinarily stressful to be involved in the company in that early start-up phase where every day was up and down and you did not know if the business was going to survive or not."
"Any couple that struggles with balancing work and family, I think the book is for them."
"Be aware of what the potential costs and benefits will be for yourself and for your family on a personal level."
"It's such an all consuming sort of work and vocation that again the whole family gets caught up in it."
"if you practice having the little conversations first, it'll set you up really well."
"There is a little bit of the nag of that's necessary."
"He recognize the value of having other people in his life besides me, because I really couldn't do everything for him."
"We needed to also take care of ourselves in order to be able to pursue this mission in the long run."
"The vast majority of entrepreneurs go into it because they love it, because that's what they want to do, and that's how they're wired."
"God has been very much at the center of it."
"It has been a far bigger venture than we could do on our own."
"He's testing us and stretching us in extraordinary ways and He's sharing us He's the one who's making this happen."
"It's actually very dangerous to link your whole sense of identity with your business because it is so unpredictable."
"One of the healthiest things for entrepreneurs to do is to have a sense of being grounded in who you are outside of the work that you do."
"I struggle a lot with anxiety and worry for him."
"I used to think that the road before me would be smooth and easy and hopefully pave with gold if this is what God intended us to do."
"It's also been confirmed in so many ways."
"What I have learned, especially as a writer is that it doesn't have to be that big to make a difference."
"I wanted to give couples hope."
What would you tell someone who wants to support someone on the edge of the cliff?
Establish a healthier pattern
Restoration
Place of Love
Offer specific solutions and invite them to be a part of the solution.
What has your story gifted you?
"My story has gifted me with so much learning about my own limitations."
"Now that I can see my own limitations and my weaknesses much more clearly and I accept them; it's made it easier to be OK with who I am."
Resources mentioned in the episode:
"One step at a time leads to miles of greatness!"
Ready to see if coaching and a mentorship is for you? It's time you TAKE A.I.M. ~ Action Ignites Motivation. This is FREE for you. Stop trying to do it by yourself. Invest in YOU! You are worth the time!!!
ANNOUNCEMENT: Ready to shine your light and tell your story. Please click on MY STRENGTH IS MY STORY. Here you can submit yourself to appear on the podcast or make recommendations as who you would like to hear. This is going to be a beautiful series!
Watch CREATE YOUR NOW TV on YouTube.
Listen to Create Your Now on iHeart Radio. Click here.
The Create Your Now Archives are LIVE!! You can subscribe and listen to all the previous episodes here.  http://bit.ly/CYNarchive1 and http://bit.ly/CYNarchive2
Music by Mandisa – Overcomer
http://www.mandisaofficial.com
Cover Art by Jenny Hamson