My Strength is My Story with Dave Crenshaw, The Power of Having Fun
Dave Crenshaw, a practical man, shares his insight into bringing FUN back to life in his new book, The Power of Having Fun: How meaningful breaks help you get more done and feel fantastic!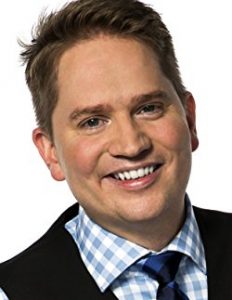 Dave Crenshaw: A happily married husband of 16 years, a father of three adorable children. He's an admitted geek, enjoying all things superheroes and xBox gamer. Dave is the Productive Leadership Mentor and the author of 4 four books including The Myth of Multitasking. His brand new book, The Power of Having Fun, sheds a light on something so basic, yet powerful.
"Fun is something that should be a top priority." ~ Dave Crenshaw
Enjoy the multitude of topics discussed including productivity, family, schedules, gaming, and tea parties. The power of having fun!
Leadership coaching
LinkedIn Learning
Productivity
Shouldn't we just have fun?
The Afters
The Myth of Multitasking
Oasis (Refreshment)
Think too big
Bessie the cow
Rediscover
What do you do for fun
Restore recess?
Focus
Work-Life Balance
Desert
Culture of Wish
Mindset of Hard Work
Study of Mice and Dopamine
Social Media and Oasis
Survey of Children
What can I do for fun?
What age did you stop having recess?
Culture of WIN
Oasis (Self and Family)
Father's passing
Break times
Struggles
The Bucket List
Snapshot of the Day
Date night (weekly)
Child's date night
Men & Work
Permission to play
Guilt
Work-Life Balance
The 3-Legged Stool
35 Hour Work Week
"Somewhere along the line, someone stole recess from us." ~ Dave Crenshaw
Quotes and statements within the interview:
"Spend strategic schedule time for a break."
"Most people think too big!"
"Rediscover what you used to do for fun."
"What matters most is what you define as meaningful."
"There's no separation, commute, or barrier between work and being at home."
"The reality is, we are in control of our own happiness with work, whatever that work is."
"A desert is an extended period of time of deprivation and/or chaos as defined by you."
"The average age in which people begin to not like work is 35."
"The Culture of Wish – all of this will be worth it someday hopefully."
"You need to have little tidbits of fun."
"Dopamine is the chemical that your body naturally creates."
"You need to take these moments. It's not a get to for good behavior. It's not something you deserve. It's something you require."
"The Culture of Win – Worth It Now!"
"Every single day you should have an oasis."
"I'm a big fan of hard work."
"If you take those fun breaks, you will get it done more, and you'll get it done faster. And that's the paradox of the power of having fun."
"This one act of just consistent time together radically changes marriages."
"We will be more successful because we do it."
"So many people feel guilty when they're having fun."
"There's no reason to put it off."
"When you have all three of those working together, that's where you really begin to experience the power of the culture of win."
"We are allowing it (technology) to constantly pepper us with interruptions, with information here, there, and everywhere."
Where do you start?
Permission
Discover
Schedule
"If you take the time to take it in and to enjoy it, and to acknowledge what's happening; then you're strengthening those neuropathways and it's making your desire and your ability to achieve success even greater."
Resources mentioned in the episode:
"One step at a time leads to miles of greatness!"
Ready to see if coaching and a mentorship is for you? It's time you TAKE A.I.M. ~ Action Ignites Motivation. This is FREE for you. Stop trying to do it by yourself. Invest in YOU! You are worth the time!!!
ANNOUNCEMENT: Ready to shine your light and tell your story. Please click on MY STRENGTH IS MY STORY. Here you can submit yourself to appear on the podcast or make recommendations as who you would like to hear. This is going to be a beautiful series!
Watch CREATE YOUR NOW TV on YouTube.
Listen to Create Your Now on iHeart Radio. Click here.
The Create Your Now Archives are LIVE!! You can subscribe and listen to all the previous episodes here.  http://bit.ly/CYNarchive1 and http://bit.ly/CYNarchive2
Music by Mandisa – Overcomer
http://www.mandisaofficial.com
Cover Art by Jenny Hamson