My Strength is My Story with Darla Kirchner, Branding You: Darla shares her story of faith, design, and perseverance. What you have on the inside is what needs to be seen on the outside.
Darla Kirchner: Wife of almost 25 years and mother of 3 incredible children. She is an accomplished graphics designer, textile creator and an entrepreneur. Even though life hasn't been easy all the time, she is blest and desires to help others "brand" who they are visually so they can impact.
Enjoy the multitude of topics discussed. Lots of golden nuggets throughout this coffee chat. Sit back and soak in Darla's inner sparks.
Childhood and growing up
College and meeting her husband
Marriage and challenges
Finances
Being an entrepreneur with success and failure
Textile creations
Graphic design
Zone of Excellence and Zone of Genius
Owning your own business
What does branding you mean?
Faith and walking in her faith
Health
What she does to help others in branding themselves
Download her FREE Guide: 5 Tricks the Pros Use to Create Graphics!
Quotes and statements within the interview:
Three things I would tell a woman/man who is wanting to get in the game:
Overcome the Fear – "I had to push through many times."
Baby Steps – It wasn't about doing it all at once. But one step at a time.
Celebrate the Little Wins – This one is the hardest. Really looking at what I did get done in the day, and not what I didn't get accomplished.
"

I'm thankful for my struggle because without it I wouldn't have stumbled into my strength."
Visual statistics in branding you:
Our brains process images 60,000 times faster than text.


90% of information transmitted to the brain is visual.

Pages with pictures get 50% more shares.
What has your story gifted you?
"Perseverance. To keep going when things aren't always what they appeared to be. Continue to push through and believing. "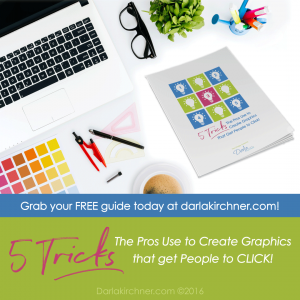 Resources mentioned in the episode:
"One step at a time leads to miles of greatness!"
Ready to see if coaching and a mentorship is for you? It's time you TAKE A.I.M. ~ Action Ignites Motivation. This is FREE for you. Stop trying to do it by yourself. Invest in YOU! You are worth the time!!!
ANNOUNCEMENT: Ready to shine your light and tell your story. Please click on MY STRENGTH IS MY STORY. Here you can submit yourself to appear on the podcast or make recommendations as who you would like to hear. This is going to be a beautiful series!
Music by Mandisa – Overcomer
http://www.mandisaofficial.com
Cover Art by Jenny Hamson